IMPORTANT EVENT UPDATE: Due to unforeseen circumstances, artist David Gray is no longer available for the April Lunch and Learn. As an alternative, Haub Curator Faith Brower will offer us a special exhibition preview!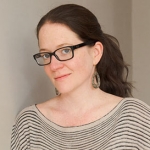 Hear from Haub Curator Faith Brower, who will provide a sneak peek presentation of TAM's upcoming exhibition Cultural imPRINT: Northwest Coast Prints. Curated in partnership with India Young from British Columbia, Canada, this exhibition surveys sixty years of innovative printmaking from Northwest Coastal Native and First Nations artists.
About Lunch and Learn Talks
Bring your own lunch, or come early to order something delicious from the TAM Cafe. Each Lunch and Learn talk takes place during the lunch hour and features a guest speaker to bring knowledge and depth to a particular exhibition currently showing at Tacoma Art Museum.