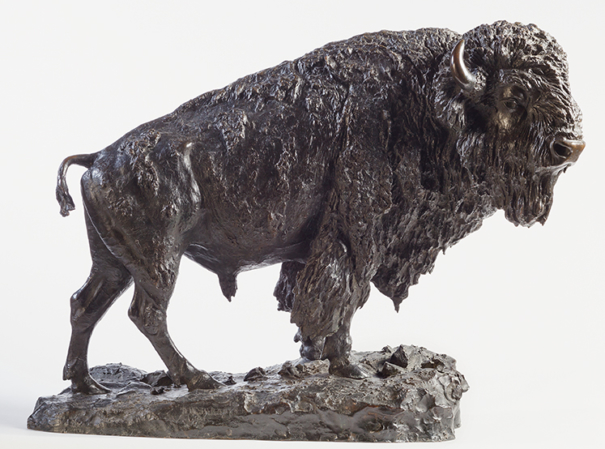 Exhibitions
Animals: Wild and Captured in Bronze
January 27, 2018 – ongoing
Wild mustangs and majestic bison are symbols of the American West. However, many other creatures also live in the diverse habitats west of the Mississippi River. This exhibition features all kinds of wildlife that inhabit the West and the artists who have captured their likenesses in bronze.
This exhibition has been organized by Tacoma Art Museum.
Above: Henry Merwin Shrady, Elk Buffalo (The Monarch of the Plains), circa 1900. Bronze, 22½ × 24 × 13 inches. Tacoma Art Museum, Haub Family Collection, Gift of Erivan and Helga Haub, 2014.6.124. Photo © TAM, photo courtesy of David J. Swift.