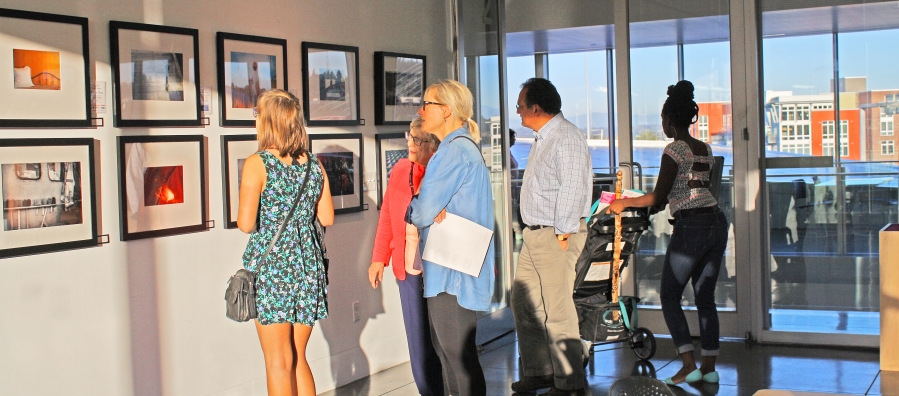 Apply to Host a Community Art Show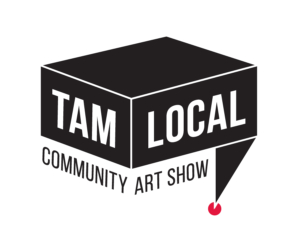 Tacoma Art Museum presents the TAM: Local Community Art Show Program, featuring a rotation of four 11-week shows throughout the calendar year.
TAM Local connects people through art by providing a space for community partners to gather and share their unique artistic talents, cultures, and perspectives. The program enriches our visitor's experiences by building awareness about the vibrant arts community in our region, highlighting local talent, and encouraging involvement in the arts.
Apply to display your group's art at TAM!
Each selected organization will have the opportunity to display an 11-week Community Art Show and host a reception at TAM! Receptions are held during free Third Thursday evenings, between the hours of 5 – 8 pm. The application process is detailed below.
Hosting a TAM Local: Community Art Show affords a unique opportunity to showcase your organization's artistic talents in a public art museum, enjoy a dedicated gathering space and celebratory reception, and spread the word about your group's mission and goals.
---
Application Deadline for 2018 Community Art Show Program:

Friday, October 13, 2017
All application materials must be received by this date. Only online applications will be considered.  Please see 2018 Community Art Show Calendar for schedule details.
Each participant will have the opportunity to host a reception during the 11-week run of the show. 
---
Eligibility Requirements:
All applicants that fit the eligibility requirements will be considered. 
Your proposed show must represent a group of artists. Single artist applications will not be considered.

Applicants must be based in the greater Western Washington and Puget Sound area.  Special consideration will be given to Tacoma-based applicants.

Interested parties are required to send a completed application by October 13, 2017 (see Application Materials below for details).

Special consideration will be given to applicants whose proposed show will be thematically related to TAM's permanent collections or exhibitions on view during the run of the community show. Please click here to see

information about current and upcoming exhibitions.
Applicants agree to:
Attend a 1 hour overview workshop covering marketing and publicity for your show, planning and installation techniques, reception details, and timelines.

Select and/or create works that will comfortably fit into the wall dimensions and exhibit spaces.

Fill out a "Market Me" form and co-promote the show.

Oversee the following aspects of the Community Art Show:

Transportation of the artwork to and from the museum

Installation and de-installation of the artwork with TAM staff assistance

Writing and preparing label content for the show, to be printed by TAM

Co-hosting a Community Art Show reception

Promote the reception amongst constituencies

Have artists available to meet and greet visitors

Oversee an audience engagement activity, performance, or program
*Note: The space is also utilized as an active classroom and event space.  The room may be closed to the public during museum hours for private parties, workshops, and school tours.
Application Materials
All applicants must submit the following materials:
A completed application form which includes:
Name of Organization/Group; physical address, website url, phone number

Name of lead organizer; direct line or cell phone and current email address

Statement about your vision for the Community Art Show (under 750 words), addressing: the theme or messaging behind the proposed show, artist selection process, information about how the show aligns with your organization's mission, and (if applicable) how your show will tie to TAM's collections and/or exhibitions.

Links to website and social media (if applicable)

Actionable marketing and communication plan for spreading the word and encouraging community attendance

Plans for an interactive component of the community art installation (i.e. related artmaking activity, music, collaborative art piece, etc.) and/or reception
Please complete the online form by Friday, October 13, 2017 at 5pm. You will receive a confirmation email verifying receipt within 72 hours of submitting your application.
Selection Criteria
Each application will be reviewed by TAM staff and a small community panel using a rubric that scores for: overall vision for the community art show (mission, connection to TAM, relevance in community, uniqueness, etc.), preparedness and planning (communication strategies, information about the art and artists, details about the organization), and the plan for an interactive audience engagement component and/or reception. 
Selection Process
Applicants must fulfill the application requirements by October 13, 2017.
Museum staff and a community selection committee will review and evaluate all applications per criteria listed above, and select participants.
TAM will notify all applicants by Friday, October 27, of the selection results. 
Questions?
Contact Amelia Layton, Public Programs Manager at ALayton@TacomaArtMuseum.org or 253-272-4258 x3062.
Thank you for your interest!