Teen Art Shows at TAM
TAM is THE place for teen art in Tacoma. Check out the latest from Tacoma's emerging artists, and submit work of your own to be shown!
---
Teen Art Show
April 19 – May 6, 2018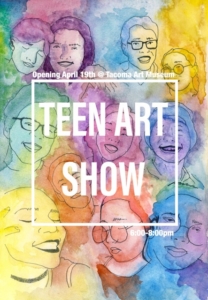 Teen Art Show is organized in collaboration with Teens in Tacoma.
Little Artists of Tacoma
May 10 – 31, 2018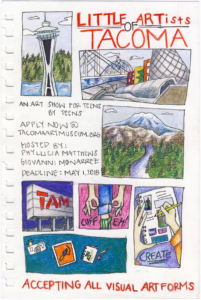 Little Artists of Tacoma is organized by Tacoma School of the Arts (SOTA) seniors Phyllicia Matthews and Giovanni Monnarez.
Submit your art here by May 1, midnight. All mediums welcome!
"The idea came to us when we saw that many artists outside of the SOTA community don't get much exposure when it comes to their works. We introduced the theme Little Artists of Tacoma, giving each student an open platform to submit whatever they wish without limitations! We are simply looking for up and coming artists in the Tacoma area to represent the next generation."

—Phyllicia and Giovanni