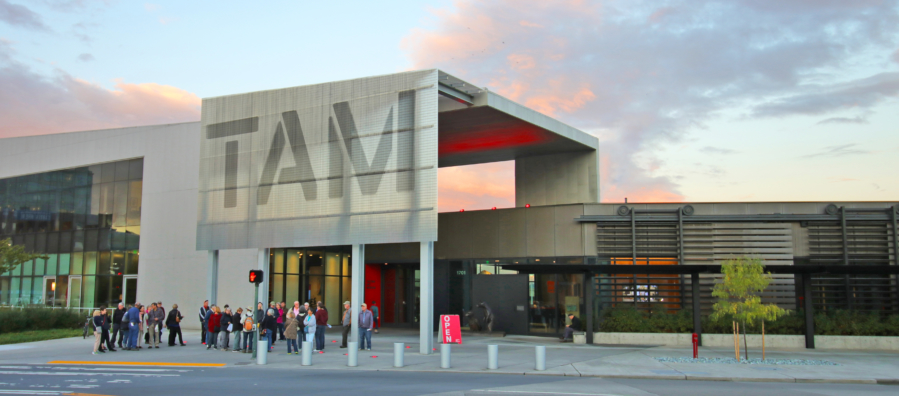 Letter from the Executive Director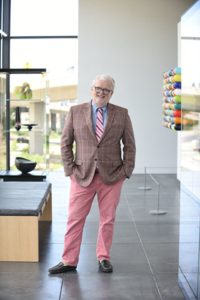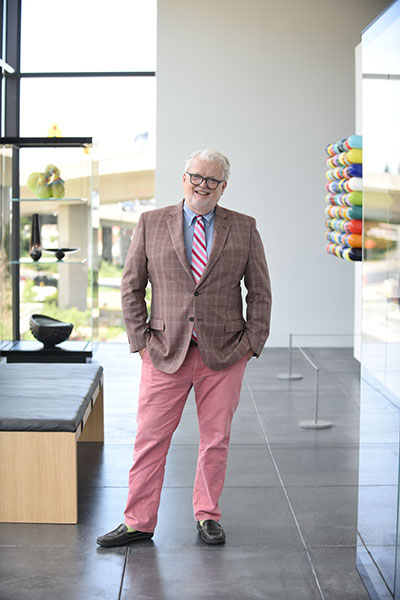 With the start of the new year and the recent closure of The Kinsey African American Art & History Collection, I have taken time to pause and reflect on what we've been able to accomplish at TAM in the last seven months. We've engaged thousands of new visitors both in-person and through our virtual programs; we have fostered meaningful relationships with community partners including The Black Collective, Tacoma Urban League, BLK WINS, eTceTera, and a host of Black-owned restaurants, caterers, and bakeries; and, we are working to develop The Current, an annual artist award providing financial and institutional support to a Black artist living and working in Tacoma spearheaded by Artist Award Manager, Victoria Miles. The impact of the exhibition on the Museum is one that I hope continues to have effects not only at TAM—as we continue to push to become a truly antiracist institution—but throughout all of our Tacoma communities.
One of my abiding memories of the last few months has been seeing, on a regular basis, faces at the Museum which reflect a true cross-section of the Tacoma community. We shall be trying very hard over the next months and years to maintain this engagement and the renewed partnerships, as well as to be a place where everyone feels they can hear their voice and see their face reflected.
I'm thrilled for the exhibitions and programs we have coming in the new year! On Native Land: Landscapes from the Haub Family Collection continues to explore artworks from notable locations across the country and recognize the more than 75 Native American communities whose homelands are pictured. Departures and Divisions: Variation in American Styles, 1900 – 1950 draws almost entirely from TAM's own collection and demonstrates how American artists in the first half of the 20th century strove to define new, distinct styles. Curating this exhibition has been an absolute joy for me, and I'm excited for the chance to contextualize these beloved works in a new light. I'm particularly pleased with the way we have been able to incorporate Northwestern artists into the wider national scene, and the show is a tribute to our collections and to successive leadership and donors at TAM who have had the vision to persevere with our mission.
This spring will also mark historic moments celebrating the importance of the studio glass art movement in Tacoma. March will see the opening of our latest glass-centered exhibition: GATHER: 27 Years of Hilltop Artists. Curated by Trenton Quiocho of Hilltop Artists, this invitational exhibition features the work of 21 alumni of the Hilltop Artists glass art program from the last 27 years. Artworks range from traditional vessel forms to neon, sculptures, and installations in glass as well as works in other media. In May, we will also mark a historic moment as we work to reimagine our Chihuly glass collection. Chihuly's work continues to inspire our visitors. Reimagining and redesigning the current exhibition will allow us to more concisely represent the breadth of his work while giving our guests a chance to engage with his work in new ways.
Finally, we are also proud that the Glass Art Society will be celebrating their 50th anniversary in Tacoma with their conference Between Here and There from May 18th – May 21st. A push ably and enthusiastically spearheaded by our friends and partners over at The Museum of Glass, the annual Glass Art Society Conference will bring together glass enthusiasts from across the globe, providing opportunities for participants to make connections and experience our wonderful Tacoma community and our arts institutions. We are excited that our partnerships can bring results like this for the good of the entire city. We can think of no more fitting place to celebrate their 50th anniversary than the birthplace of Dale Chihuly.
Thank you to everyone in our community for their continued support, insights, and partnership. I'm thankful to you all as we at TAM work to transform our communities by sharing art that inspires broader perspectives and cultivates a compassionate future
Please stay well!
David F. Setford
January 28, 2022