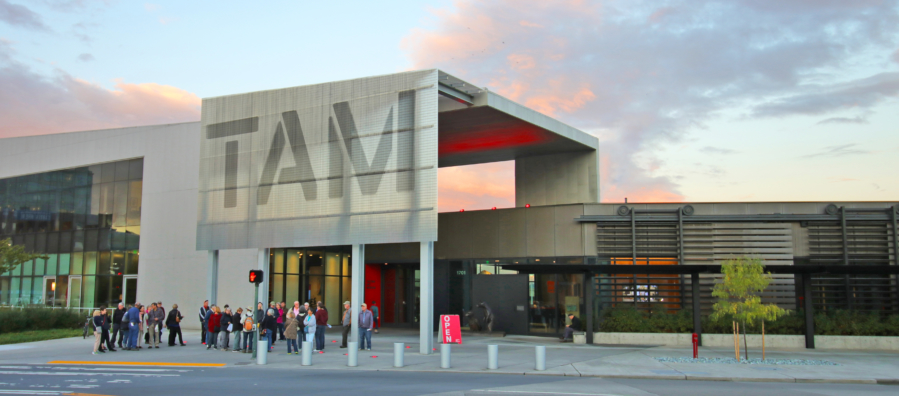 Letter from the Executive Director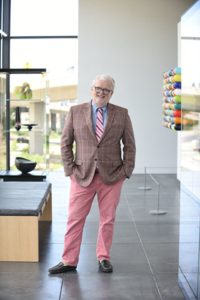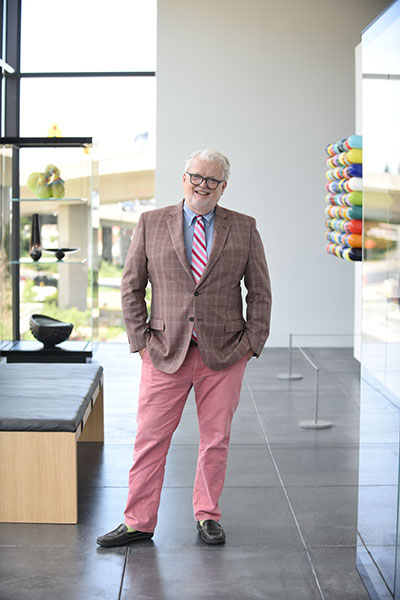 We're approaching a joyously optimistic summer season as COVID vaccination rates increase, COVID cases decrease, and the state safely reopens to a new normal. Collectively, I think we can agree it's been a challenging 15 months. In the face of such challenges, I am incredibly proud that TAM has moved successfully through the last year to become a much more vital and more relevant institution. We are excited to share a new mission, vision, and strategic plan that maps out the next five years at TAM.
In early 2020, our new mission, vision, and strategic plan were nearly complete. Just as leadership was set to finalize them, the Museum temporarily closed our doors in an attempt the help slow the spread of COVID-19. The closure was difficult, but the pandemic illuminated areas where TAM could experiment with different ways of engaging our community in a new virtual landscape. Two months later, the murder of George Floyd and the reinforcement that Black Lives Matter called forth an overdue reckoning in many institutions, including TAM, about how they too perpetuate racist stereotypes and behavior.
Previously, our mission was 'Connecting people through art,' which fell short in addressing our community's needs. We felt we needed a statement that said more about the Museum's aspirations, not just what we are now, but what we want to be in the future. Our mission must address how we, as a community organization, recognize tensions within our community and how we hope to help heal those tensions. TAM wants to be a place where anyone can expect to hear their voice, see themselves and their community represented, and feel welcome – by both  the Museum and by members of the wider community. We believe the Museum can bring people together. And we can do so through exhibitions and programs that elevate diverse voices and do not perpetuate Eurocentric stereotypes and myths.
Our new mission captures this sentiment:
Tacoma Art Museum remains the leading resource for art of the Pacific Northwest and greater western region.
Tacoma Art Museum transforms our communities by sharing art that inspires broader perspectives and cultivates a compassionate future.
Our vision statement, Defying expectations, advancing community voices, and expanding avenues of engagement and learning, will further guide our endeavors.
Through additional reflection, leadership was inspired and compelled to further codify our commitments in the Museum's strategic plan. Over the next five years, our work will be guided by three central "pillars:" to amplify Community Voices, actively commit to Diversity, Equity, Inclusion, and Access (DEIA), and sustainably focus on Institutional Health.
Looking ahead, our upcoming exhibitions exemplify TAM's commitment to our new mission, vision, and strategic plan. Opening this July, The Kinsey African American Art & History Collection, curated by Khalil B. Kinsey, celebrates the achievements and contributions of Black Americans from 1595 to the present. This exhibition will change perspectives on the African American contribution to American art and history for all members of our community.
Consistent with being the leading resource for art of the Pacific Northwest and greater western region, we are really looking forward to opening NW Art Now, TAM's periodic survey of contemporary Northwest art, next February. Guest curators Tariqa Waters and V. Maldonado are assembling an exhibition that highlights the diversity of artists working in the region and the artwork produced during the COVID-19 pandemic and social changes of this past year.
I'm grateful to TAM's staff and Board, who have been vocal and to whom we have listened. As we begin our new fiscal year on a refreshed path with our new mission, vision, and strategic plan guiding us. I believe it will result in a strengthened level of community engagement for TAM – a museum that will meet the needs of this rapidly changing world, as all of us, including our beloved institution, try to come to terms with systematic inequalities that challenge our relevance and survival.
Thank you, and stay well!
David F. Setford
June 1, 2021