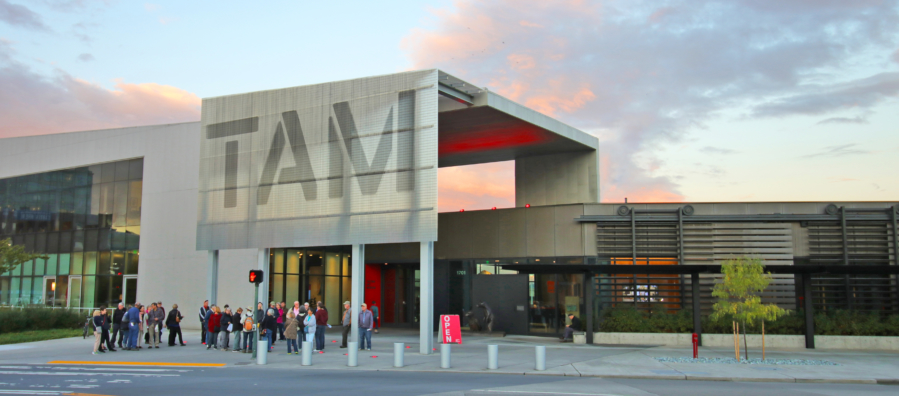 David Setford,  Executive Director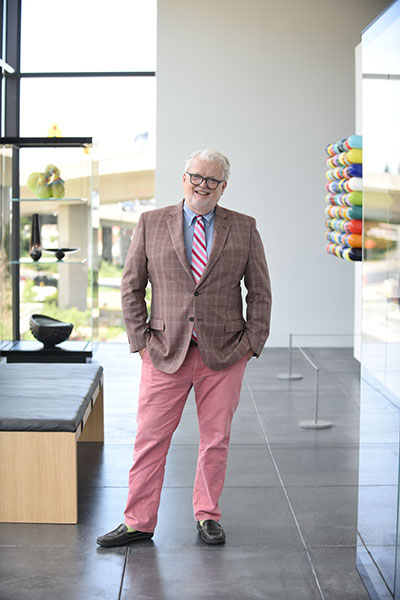 As I write this letter, in the middle of November, I have been wondering if we will ever get back to "normal." The museum has just had to close again to the public through the end of the year, and the future of re-opening is once again murky. In our brief time of public operations this year we were so pleased to welcome just over 1,300 people back into the museum. TAM is committed to serving our community as a place of comfort and reflection in these trying times. Until we are able to once again open our doors we are barely breaking even, and so I ask for your generosity to help us make up our shortfall.
The daily number of new COVID-19 cases in Pierce County is higher than ever, though the recent announcements of potential vaccines has formed a glimmer of light at the end of the tunnel. We will keep our fingers crossed. In the meantime, the good news is that we are reaching people successfully through our online programming. The Dia de Los Muertos festival, for instance, has engaged more people online than it did at the museum in recent years – which is remarkable as typically the festival drew 4,000 people to TAM! Our school visit program is up and running in the digital domain, and we are also training teachers online, some from as far away as Spokane. Our Sketch Club – bringing pre-school-hours art programs to children dropped off at school to have breakfast – is back up and running digitally at 12 elementary schools in the Tacoma Public Schools district. And we have recently been asked to bring our innovative virtual approach to a new YMCA program at Truman Middle School.
We are also very much looking forward to the unveiling of our first exhibition since we re-opened, South Sound Selects: Community Choices from the Collection. For this innovative exhibition, we have asked 14 TAM staff to choose a "co-curator" – a family member, community partner, or a friend – and together choose 2-3 works of art from the collection to show as a group. These works could be chosen on any basis — for instance, for aesthetic reasons, because they speak to the events of the past year, or because they are inspirational in some way. Each curator will get the chance to write about what influenced their choice, and what it is about the work of art that motivated that choice. In this way, we will have a broad range of art – many things that have rarely been seen – and a very diverse group of community representatives making choices. It is the type of approach that we will be using much more in the future, as we strive to broaden the range of voices that can be encountered in the museum, more truly reflecting the demographics of our area.
Also on the plus side, our work with our DEIA (Diversity, Equity, Inclusion and Access) consultants, Potential-Unleashed, is progressing well. All TAM staff members and the Board of Trustees have had a chance to take part in listening sessions, and we are about to embark on the next round of group training, concentrating on topics such as micro-aggressions, white privilege and unconscious bias. We know that we still have much work to do, and will follow up by examining our procedures to wipe out systemic racism in the way we do business day-to-day. We will also hire a DEIA Officer at the beginning of our next fiscal year when the current round of work has concluded. In all this we are driven by the understanding that this work is never finished, and that as we hire new staff and encounter fresh challenges, we will need to continue to do this work ad infinitum.
Our desire to serve the community – to reopen when safe for patrons and staff to do so, to refine our online programming, to bring you new exhibitions, and to push forward with DEIA work – all of these cost money at a time when many revenue sources are limited. Therefore, we are asking you to please give generously to our end-of-year appeal, and help TAM to continue to be a leader, bringing the benefits of our innovative art programs and outreach in the community to everyone in the Tacoma district.
Thank you, and stay well!
David F. Setford