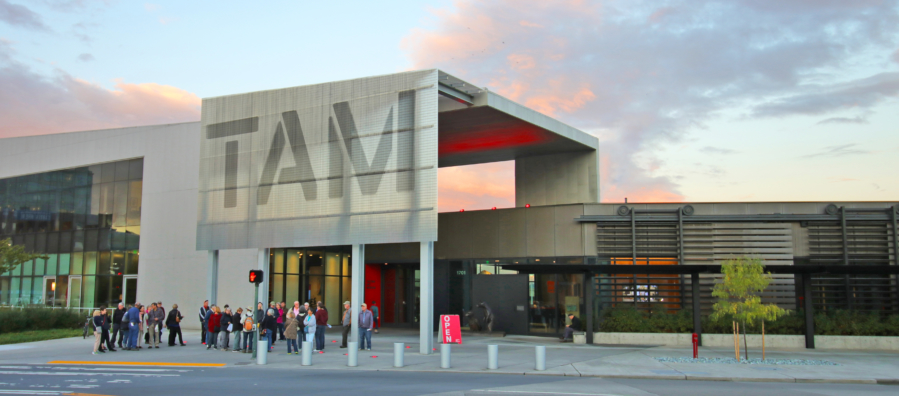 Letter from the Executive Director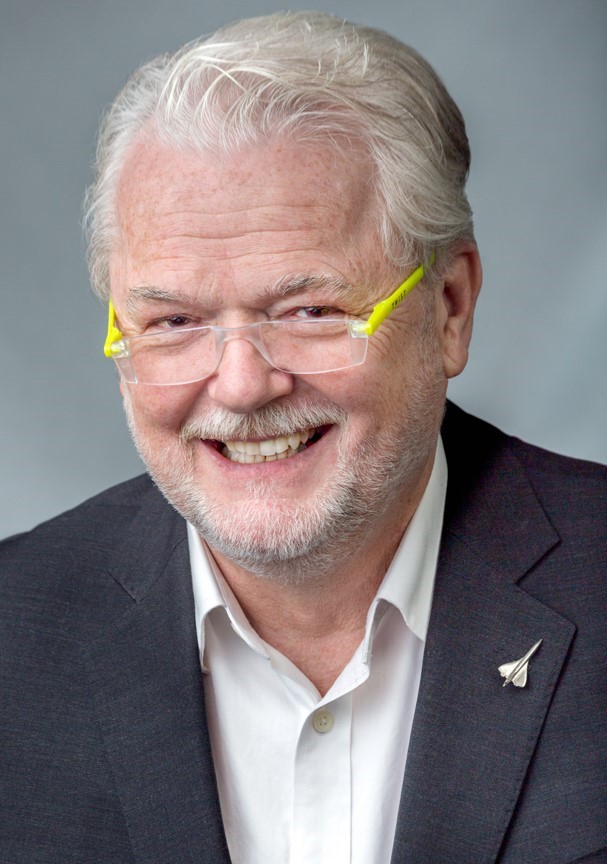 As I write this, Tacoma Art Museum has seen significant changes in the past several months. We officially reopened to the public on July 1, with extended hours and more accessible options for our community members including "Pay What You Will" pricing on Sundays, and that henceforth all children 18 and under would be admitted free of charge. We welcomed nearly 3,000 visitors through our doors in the month of July, including over 500 for our Kinsey Opening Block Party on July 31; and, we have been afforded so many chances to meaningfully connect with people from all walks of life and from all parts of Tacoma. At the opening of The Kinsey African American Art and History Collection, it was my honor to greet the crowd with the phrase "Hello Tacoma!", and it really did feel that we had a true cross-section of the community at the museum. I will say that this feeling continues over a month into the exhibition. This is one of the first steps toward the Museum's commitment to our new mission and vision: transforming our communities by sharing art that inspires broader perspectives and cultivates a compassionate future, while advancing community voices overall.
The Kinsey African American Art & History Collection opened at the end of July and celebrates the achievements and contributions of Black Americans from 1595 to the present. Curated by Khalil B. Kinsey, this exhibition changes perspectives on the contributions of African Americans to art, history, and the economy. As Khalil's father, Bernard Kinsey, is fond of saying, this is not a show for Black people, it is a show for all members of our community. What we have all been taught in our history books and at school is, in his opinion, like seeing the world through cataracts. This exhibition begins to reveal to us truths that have been hidden or written out of the record.
More than that, The Kinsey African American Art & History Collection has given Tacoma Art Museum a unique opportunity to dig into our new mission and vision through extensive community partnerships and collaborations. We're honored that we've been able to build meaningful relationships with organizations such as the Black Collective, Tacoma Urban League, BLK WINS (who have produced an enlightening episode highlighting a selection of notable Black figures who have contributed to the Tacoma community throughout the years), eTceTera (who, in collaboration with The Kinsey African American Art & History Collection and TAM, have produced a line of exclusive merchandise specifically for the exhibition), as well as Black-owned restaurants and bakeries from the region who will be featured in the TAM Cafe throughout the run of the exhibition, and beyond.
Preparing for The Kinsey African American Art & History Collection has allowed Tacoma Art Museum to continue to focus on the diversity, equity, inclusion, and accessibility (DEIA) work necessary for us to begin the process of transforming the Museum into an antiracist institution. Our museum strives to make space for everyone in our community. We have continued with staff-wide DEIA training sessions and are taking what we are learning to heart. As part of our commitment to the work, we have also budgeted for and will be hiring a DEIA Officer in the first half of this new fiscal year. It is my hope that these important steps will make the Museum a safe place not only for the diverse communities we serve throughout Tacoma and the South Sound but also for staff and volunteers who work so hard to make our institution the best it can be.
And we have even more to look forward to in 2021 and beyond! In October we'll be celebrating our annual gala. This will be a chance for all of us to show our support for the cultural institution that is so important to our city and communities. The gala will also provide an opportunity to celebrate Tacoma's unique position in the history of studio art glass as well as the 80th birthday of hometown hero, Dale Chihuly. Of course, it wouldn't be October at Tacoma Art Museum without our iconic Dia de Los Muertos festival (now in its seventeenth year). We hope to bring everyone an event they can feel part of, sharing our stories about those who are so important to us and celebrating the lives of those that we love. I look forward to more community partnerships that we will forge as we get closer to the day of the event.
I'm heartened and deeply grateful to everyone involved at TAM. From our staff and Board to our members, visitors, volunteers, and community partners: we need your voices to help shape our Museum and to make it a welcoming place for everyone in Tacoma. With our new mission and vision in place and the wealth of powerful exhibitions currently on view and opening in the next year, I have no doubt that TAM can strive for high ideals; to become a museum that will meet the needs of our rapidly changing world as we all, our beloved TAM included, try to come to terms with the systemic inequalities that challenge our relevance and survival while also pursuing a spirit of justice and antiracism.
Thank you, and stay well!
David F. Setford
September 3, 2021