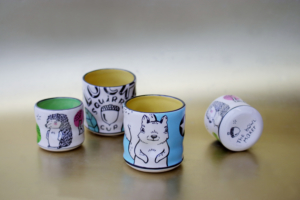 This #CyberMonday, take 10% off your TAM membership* AND receive a Lucky Squirrel and a Lucky Hedgehog cup from The Bowl Maker.
Promo Code: Cyber Monday
Not yet up for renewal? If you have a current TAM membership, you can still take part in this deal! Renew your membership on #CyberMonday and we will add a year to your current expiration date.
*This offer is online-only and applies to memberships up to the $800 Conservator level. Cups must be picked up in person at TAM Store. Offer valid only on November 27, 2017.