Educator Night at the Museum is an exciting opportunity for area educators to relax and mingle while learning more about the resources and programs offered by prominent organizations in the Puget Sound area. Discover engaging, innovative, standards-based ways to bring the arts, social studies, science and other subjects into your classroom or to bring your students out into the community!
Offsite Program Location
Hosted by Museum of Glass
1801 Dock Street, Tacoma, WA (map)
Enjoy a free evening of:
Light bites and drinks
Private tours of Museum of Glass exhibitions
Educator networking and socializing
Raffle prizes
Live glassblowing
Over 30 local resources for your learners!
---
Please register by October 6, 2017.
---
Participating organizations include Tacoma Museum of Art, The Washington State History Museum, Foss Waterway Seaport, LeMay America's Car Museum, the Children's Museum of Tacoma, Point Defiance Zoo and Aquarium, the Pierce County Libraries, and many more!
Questions?
Please contact Andrew Henley at 253-284-4730 for more information.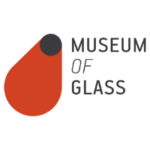 ---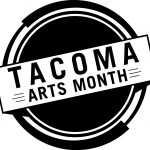 Attend Educator Night during Tacoma Arts Month.