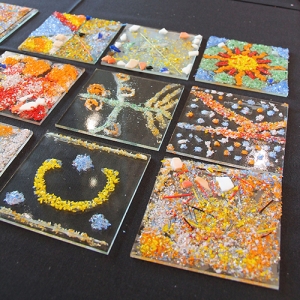 If you participated in the fused glass art-making project, pick up your finished piece on Third Thursday, October 20, from 5-8 pm in the Lobby. Be sure to remember your batch number.
---
Explore and help us celebrate the new Rebecca and Jack Benaroya Collection at TAM!  Experience fusion in its many forms, whether you're making fused glass, creating your own digital art collection, or learning about the melding of art movements in the Northwest. 
See flameworking demonstrations, make your own fused glass, take part in the in-gallery activities, enjoy a docent-led tour, listen to live music, and more. Presented in partnership with the Museum of Glass and Hilltop Artists.
As a special bonus parking at TAM is FREE for this festival!
---
Event Schedule
Ongoing from 12-4 pm
Flameworking demos and hot shop tool table from Museum of Glass
Glass fusing facilitated by Hilltop Artists
Glass painting inspired by Northwest artist Cappy Thompson
Interactive in-gallery activity
12:30-2:30 pm | Garfield High School Jazz Combo
Hear talented teen musicians from Garfield High School, where Becky and Jack Benaroya first met!
1 pm | Glass 101 Presentation with Walter Lieberman
Learn about the many ways that glass art is created in this presentation from Walter Lieberman, educator and internationally-known glass artist.
Hear the story behind the Benaroyas' incredible collection of studio art glass from Tina Oldknow, former senior curator of modern and contemporary glass at Corning Museum of Glass in New York. Click for more info
---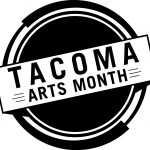 Visit the Rebecca and Jack Benaroya Collection during Tacoma Arts Month.
---
Support for Fusion Fest provided by Rebecca Benaroya.