What is the role of the artist in addressing social issues? What does it mean to be American? How has art been a catalyst for immigrant justice?
Participate in a timely conversation with four local artists who create artwork that engages with the topic of immigration. Moderated by activist critic and curator Susan Platt, the panelists will demonstrate how their art is a springboard for conversation around contemporary immigration issues.
Before the panel, be sure to visit Zhi LIN: In Search of the Lost History of Chinese Migrants and the Transcontinental Railroads and Immigrant Artists and the American West.
This program is FREE and open to the public.
See what else is happening at TAM on Free Third Thursday here.
---
About the Moderator
Susan Platt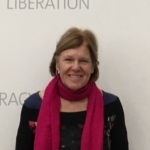 Susan Platt, PhD, is an independent art historian and freelance art critic/curator. Platt has previously taught American Art and Criticism at Mills College, Washington State University and the University of North Texas. After relocating to Seattle, she has lectured both nationally and internationally on the intersections of art and politics. Platt's current work focuses on representations of immigration and detention in historical American art and has organized related exhibitions, including Liberty Denied: Immigration, Detention, Deportation at Central Washington University (2016) and Immigration: Hopes Realized, Dreams Derailed at Spaceworks Gallery (2017).
Platt currently publishes articles in a range of print and online publications, as well as on her own blog www.artandpolitics.com.
About the Artist Panelists
Zhi LIN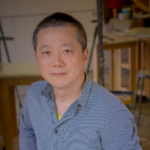 Internationally acclaimed Northwest artist Zhi Lin focuses on the overlooked yet vital history of Chinese migrant workers of the 19th century.  The absence of these Chinese laborers from American history books is an animating force in Lin's work.
Lin teaches painting and drawing at the University of Washington as the Floyd and Delores Jones Endowed Professor in the Arts. Lin has been awarded major grants from the Creative Capital Foundation, Lila Wallace–Reader's Digest Artists at Giverny program, Art Matters Foundation Fellowship, and the National Endowment for the Arts. His works are in the collections of the Princeton University Art Museum, the Pacific Asia Museum, the University College London Art Collection, the National Fine Art Museum in Beijing, and the China National Academy in Hangzhou, among others.
Learn more about Zhi Lin at art.washington.edu
Tatiana Garmendia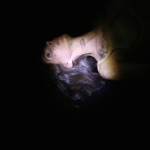 Tatiana Garmendia is an artist and professor of Humanities and Social Sciences at Seattle Central College. Born in Cuba at the height of the Cold War and immigrating to the United States as a youth, Garmendia's practice deciphers myths, histories, languages, and tropes from different cultural communities. This variability is reflected in her use of interdisciplinarity and hybrid narratives to report on lived experiences, real and imagined.
Garmendia's work has been exhibited throughout Europe and the United States, and is in public collections in New York, Washington D.C., Miami, Illinois, California, Ohio, and the Dominican Republic.
Learn more about Tatiana Garmendia at tatianagarmendia.com
Humaira Abid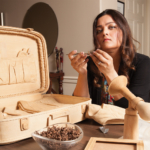 Humaira Abid is a contemporary artist from Pakistan who works with wood. Abid's recent work combines traditional miniature painting with wood sculpture and examines women's roles, relationships, and taboos from a cross-cultural perspective.
Abid was recently selected for the Artist Trust Fellowship and was a finalist for the 2017 Arts Innovator Award. Abid's work has been exhibited in galleries and museums throughout the world, including a solo exhibition currently on view at Bellevue Arts Museum. Abid moved to Seattle about 10 years ago, where she currently resides.
Learn more about Humaira Abid at humaira.com.pk
Fulgencio Lazo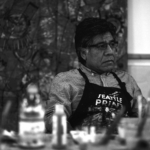 Fulgencio Lazo is an artist from Oaxaca, Mexico who works predominately with acrylics on canvas in his Seattle and Oaxaca studios. Trained in printmaking, Lazo studied under Maestro Shinzaburo Takeda at the Fine Arts School in Oaxaca. Lazo's work has been exhibited in over 40 solo exhibitions throughout the United States, Mexico, Japan, and France, and has numerous pieces in public collections.
Lazo will share how his art relates to the topic of immigration and address barriers to understanding his personal experience.
Learn more about Fulgencio Lazo at fulgenciolazo.blogspot.com
Image Credits, top to bottom: Kenjiro Nomura, Gymnasium (detail), 1945. Oil on canvas, 24 × 30 inches. Tacoma Art Museum, Museum purchase, 2013.6.  Susan Platt, courtesy of Susan Platt. Zhi Lin, courtesy of University of Washington. Tatiana Garmendia, Border Crossing (Exposed Torso 2) (detail), 2015-2017. Photograph, 13 × 19 inches. Courtesy of the artist. Humaira Abid, courtesy of Seattle Magazine. Fulgencio Lazo, courtesy of the artist.