---
Pressing Forward – Layered Perspectives in Printmaking
On view July 11 – September 27, 2018
Third Floor, Cheney Classroom
No museum admission required.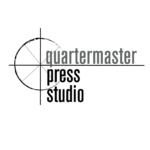 This community installation features new artwork inspired by TAM's print collection using the dynamic and exciting medium of printmaking. The individual personalities and techniques used by seven artists result in a rich visual spectrum – from naturalistic to poetic, from figurative to abstract.
Quartermaster Press will show etchings, linocuts, collagraphs and monotypes. All made using a shared etching press and studio on Vashon Island, just a ferry ride away from Tacoma.
Participating Artists: Patricia Churchill, Debi Shandling Crawford, Brian Fisher, Sue Hardy, Suzanne Moore, Christina Nichols, Jayne Quig, and Deborah Taylor.
Printmaking Demonstrations
---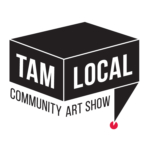 TAM Local connects people through art by providing a space for community partners to gather and share their unique artistic talents, cultures, and perspectives. Learn More
Left to right: Pictus Equus by Debi Shandling Crawford. Early Spring by Christina Nichols. Ben Sams' Garden Green by Patricia Churchill.