Join the Tacoma Art Museum at our annual Spring Luncheon for the unveiling of our new mission and vision! Dedicated to serving our community, TAM has deepened its commitment to celebrating diversity through our programming and exhibitions.
Enjoy a catered lunch from Tacoma's very own Harmon Brewing Co. and learn about TAM's plans for the future, including the incredible upcoming exhibition – The Kinsey African American Art & History Collection opening July 2021.
May 13
12:00 PM – 2:00 PM

Live Streamed from the Tacoma Art Museum!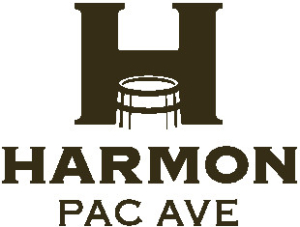 Lunch Entrée Options
Gem Lettuce (gluten-free, vegan & vegetarian)
Smoked tomato sherry vinaigrette, shaved vegetables, green, chickpeas, dukkah spice
Smoked Salmon Wrap
Smoked salmon, shaved vegetables, cherry tomatoes, lettuce, green goddess
Roast Beef Panini
Horseradish aioli, caramelized onion, bacon jam, swiss, arugula.
Lunch includes an event signature mocktail & a bag of chips
We are happy to announce that we will be hosting 75 people at the museum for an in-person experience and live streaming the programming of the event for those who want to join virtually.
In-Person Tickets:
Ticket price includes catered lunch at event. Closer to the event date, you will receive an email detailing the current COVID restrictions for in-person events. TAM will follow Washington State's current phase restrictions at the time of the event.
Register today to join us for the big reveal! Virtual spots are now available. In-person tickets are also available, but limited. You will receive an email requesting your entree choice along with details on picking up your lunch from the Harmon Brewing Co. after your purchase. For questions, please contact TAM's Events and Sponsorship Manager Najai Smith at NSmith@TacomaArtMuseum.org.