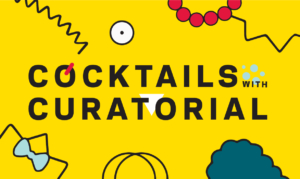 Calling all animation fanatics!  We are taking a flashback to July 2019.  Join TAM for our second episode of Cocktails w/ Curatorial to hear all about how TAM brought Bart Simpson to Tacoma featuring special guest animation cel collector, Bill Heeter who lent the works to the exhibition.  From the design of the concept to the opening of the exhibition; some of our key curatorial members will reveal how it all came together.
This episode, we will be spotlighting our friends at Little Radio in downtown Tacoma.  They will be offering a tasty cocktail kit that will make your taste buds dance.  We kick off with a mixologist demonstration to get your beverage mixed and ready for the conversation. We'll next hear from Bill Heeter about why he approached TAM with his exhibition idea and how the process unfolded.  Following, TAM's Interim Chief Curator, Margaret Bullock will join Bill to talk about how the concept and plans for the exhibition evolved.  Finally, TAM's Head Preparator & Exhibition Designer, Ben Wildenhaus will show off his skills in the design process and the completed installation.  You don't want to miss this "behind the scenes" opportunity!
Please note – the registration deadline to receive a cocktail kit is January 22.  There are 50 kits available for purchase.  Make sure to grab your kit before they are sold out!
Cocktail of the Month
Hawaii Kai Treasure
2oz Lime Juice
1oz Grapefruit Juice
1/2oz Half and Half
1/2oz Orange Curaçao
1/2oz Honey Syrup
2oz Light Rum
Shake with crushed ice
Garnish Mint Pineapple/Cherry
Want something a little less boozy to sip on, hold off on the Curaçao and the light Rum for a mocktail version of the Hawaii Kai Treasure.  You can also check out this great list of mocktails from Bonappetit.com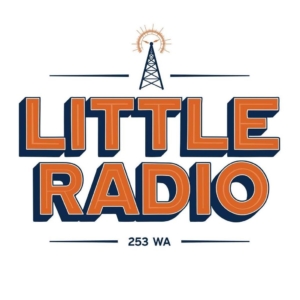 To learn more about Little Radio, you can check out their website here.
For questions, connect with TAM's Events & Sponsorship Manager Najai Smith at NSmith@TacomaArtMuseum.org.