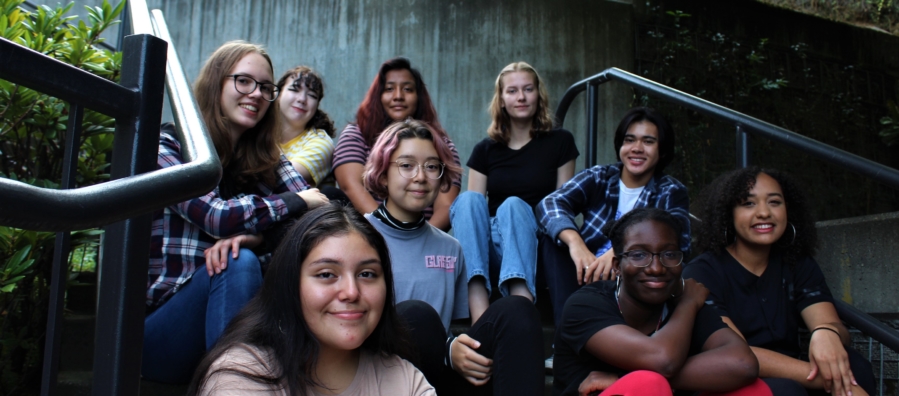 Teen Art Council
Teen Art Council creates a space for young people to share their voices, opinions and suggestions with Tacoma Art Museum. Dedicated students from high schools across the Tacoma metro area meet weekly to immerse themselves in exhibitions, plan programs for teens, cultivate Tacoma's creative community, and exercise TAM's mission of connecting people through art. And they do all of this in between school, studying for the SAT, and practicing the tuba!
Selected through a competitive application process, these teens described how "art is a lifeline," yet as young people, they often feel "shut out from the arts" in their community.
Building on successful youth programs such as Art After School and Youth Connect, the Teen Art Council was developed in response to demonstrated community needs. Partnering with Graduate Tacoma, TAM is dedicated to increasing Tacoma's high school and college graduation rates. Teen Art Council provides high school students with mentorship and leadership opportunities, and exposes youth to careers in the arts. Programs like Teen Art Council help to build a pipeline for young people from traditionally underrepresented backgrounds to enter the museum field.
As one Teen Art Council member shared, "too many teenagers think art is a dead person's painting, but it is alive." Keep your eyes open for more TAM activities from these arts-active teens.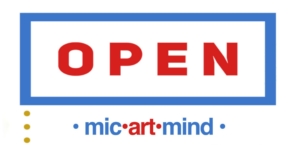 OPEN at Third Thursday
Join TAM's Teen Art Council for OPEN, a free open mic and art-making night just for teens! Stop by the Tacoma Art Museum every third Thursday from 6 to 8 pm. Experience your museum.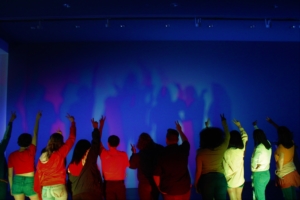 Teen Night
TAM's Teen Art Council brings the museum to life at Teen Night, planned by teens for teens. Show off your dance moves, collaborate with friends to make larger-than-life art, snap your best selfie,https://www.tacomaartmuseum.org/learning/teen-programs/teen-night/ and more!
---
This program is supported by KeyBank and depends on donor support. If you are interested in supporting this program please contact Mary Brickle, Associate Director of Development, at 253-272-4258 x3043 or MBrickle@TacomaArtMuseum.org.