Tacoma Art Museum Book Club
Literature meets art in the TAM Book Club! Exhibitions and museum themes serve as inspiration for the book selections. Join TAM staff and other creative folks for bimonthly discussions of about how lived experience can be influence creation though these two mediums.
---
Upcoming Book Selection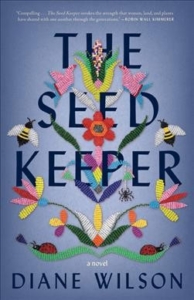 January 8th – The Seed Keeper by Diane Wilson
The Tacoma Art Museum has selected The Seed Keeper as our January read to further explore the idea of identity and collective healing in indigenous communities. TAM's new exhibition, On Native Land: Landscapes from the Haub Family Collection, explores land acknowledgements which are used to recognize Indigenous communities and their homelands. The Seed Keeper deepens readers' understanding of the importance of homecoming, as the generational trauma experienced within the Dakota family of the protagonist presents a microcosm for the larger issues of land and place within Native communities in the Americas and beyond.
The Seed Keeper explores a Dakota family's struggle to preserve their way of life and their sacrifices to protect what matters most. Rosalie Iron Wing has grown up in the woods with her father, Ray telling her stories of plants, of stars, and the origins of the Dakota people; that is until one morning when Ray does not return from checking his traps. Told she has no family, Rosalie is sent into foster care and moves to the nearby city of Mankato.
The novel begins on a winter's day years later, when Rosalie finally returns to the childhood home she once shared with her father. Now an orphan, widow, and mother, she has spent decades living on her white husband's farm, removed from the community of her childhood. Returned home, Rosalie begins to confront the past, on a search for family, identity, and a community where she can finally belong. In the process, she learns what it means to be descended from women with souls of iron—women who have protected their families, their traditions, and a precious cache of seeds through generations of hardship and loss, through war and the insidious trauma of boarding schools. Weaving together the voices of four indelible women, The Seed Keeper is a beautifully told story of reawakening, of remembering our original relationship to the seeds and, through them, to our ancestors.
Register for this Tacoma Art Museum Book Club event.
All programing takes place at the Moore Library, 215 S 56th St, Tacoma, WA 98408. Get more information and directions here.
---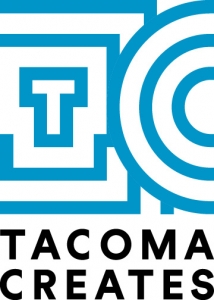 Tacoma Public Library Partnerships are generously supported by Tacoma Creates.