TAM Talks: A Speaker Series
Join TAM for an art adventure at your local library! Specially trained staff and volunteers will present lively talks on topics challenging and broadening our understanding of art and the societal influences of the world in which it was created. From discussing indigenous sovereignty in representation to highlighting underrepresented works in the museum's collection, we bring a little bit of the museum to you.
---
Upcoming TAM Talks
August 13th — BLM Mural Project Tacoma with Dionne Bonner
Join TAM and TPL this month where we will meet artist Dionne Bonner and a panel to discuss art in Tacoma.
Dionne Bonner is an expressive visualizer creating from concepts successful outcomes using artistic intuition. Oil paint is her medium of choice and painting is an adventure explored through color, light, texture and movement. She explores a variety of topics from her everyday life experiences, discovering new and interesting details to inspire her work.
Register for this TAM Talks event.
Please note that this TAM Talks program will take place at the Swasey Branch Library. For questions, please contact the Education team's Public Programs Coordinator.
---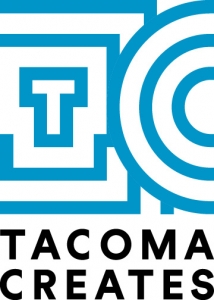 Tacoma Public Library Partnerships are generously supported by Tacoma Creates.