TAM Talks: A Speaker Series
Join TAM for an art adventure at your local library! Specially trained staff and volunteers will present lively talks on topics challenging and broadening our understanding of art and the societal influences of the world in which it was created. From discussing indigenous sovereignty in representation to highlighting underrepresented works in the museum's collection, we bring a little bit of the museum to you.
---
Upcoming TAM Talks
February 12th – Title Unknown
Topic will surround sovereignty, native lands, and indigenous peoples. Led by Vanessa Harriss (Museum Educator). Additional information to come.
Register for this TAM Talks event.
All programing takes place at the Moore Library, 215 S 56th St, Tacoma, WA 98408. Get more information and directions here.
---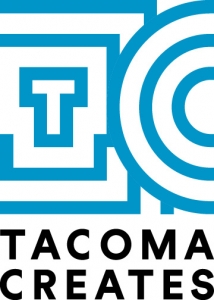 Tacoma Public Library Partnerships are generously supported by Tacoma Creates.