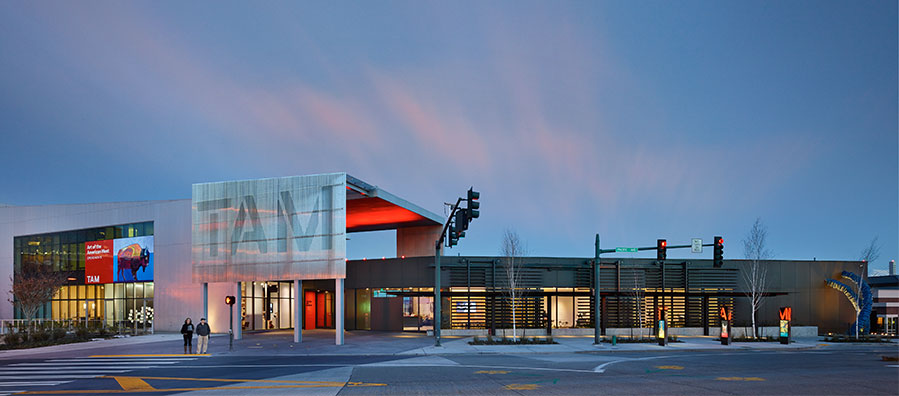 Support TAM and Become a Member
At TAM, every donor is recognized as a member and receives access benefits.
Thank you for being an integral part of one of the most innovative and dynamic centers for the visual arts in the Pacific Northwest. Your generosity helps sustain our award-winning exhibitions and programs, while also ensuring you receive benefits to enjoy your museum. Benefits include unlimited access to the Museum, digital guest passes for your friends to enjoy, invitations to special programming, and so much more.
TAM is the leading resource for art of the Pacific Northwest and greater western region. At Tacoma Art Museum, our mission is to transform our communities by sharing art that inspires broader perspectives and cultivates a compassionate future. The Museum's focus and commitment to the community leverages innovative partnerships and accessible programming to broaden, diversify, and deepen relationships. TAM is committed to being a museum that will meet the needs of our rapidly changing world and continuing to challenge systemic inequities within our field.
Thank you for supporting the arts. Your membership makes all the difference!
What is National Access?
Gifts starting at $125 include access to NARM, Museums West, and ROAM reciprocal programs, which grant free admission to 1000+ museums across North America. Simply show the reciprocal stickers on your TAM membership card to Visitor Services at any of these affiliated museums* to gain free entry.