Join us for Yoga @ TAM in partnership with Tuladhara Yoga! This upcoming 60-minute yoga practice in TAM's main event space is inspired by art in the collection and the importance of community connection. Feel rested and restored with a mellow flow led by Alycia Patterson.  After class, enjoy a mimosa included in the ticket price.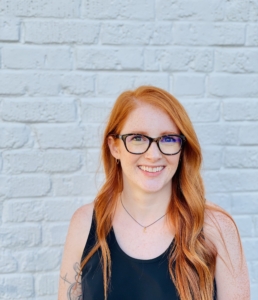 Meet Alycia Patterson: Alycia loves the great outdoors, her dog, delicious food, and a good sunset. She founds that yoga holds space for non-judgment, self-care, and immense growth on and off the mat – elements she considers essential for all individuals, no matter where they come from. She loves teaching creative classes that allow practitioners to feel free in their bodies and movement. Her intention for every class is to create and hold space for you as a practitioner, allowing you to experience yoga no matter how you feel on any given day. 
Don't Forget
Yoga mat and/or towels
Water (optional)
Mask (optional)
Parking
Parking is available below and around the building in numbered stalls marked with "TAM" and is managed by Republic Parking Northwest. There are stairs and an elevator from this area into the museum. A limited number of accessible parking spaces are available at this location. Please prepay before entering the museum. The cost is $2 an hour with an all-day rate of $12 for up to 10 hours.
Please note, Museum admission is not included with event registration. For questions, please contact Helen Stukenborg, Membership & Annual Funds Officer.