Tacoma Art Museum serves the diverse communities of the Northwest through its collection, exhibitions, and learning programs, emphasizing art and artists from the Northwest and broader western region.
Connect
Admission to the Tacoma Art Museum will be FREE all day tomorrow in honor of the @smithsonian Institution's #MuseumDay Live! Follow the link to download your free ticket: bit.ly/2PWaBKK

We've updated our events calendar with tons of exciting happenings- free fun, 21+ events, child-friendly events, artist talks, and more! Check..
Visit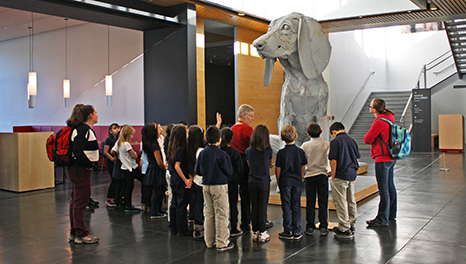 Open
Tuesday–Sunday 10 am–5 pm
Free Thursdays 5–8 pm


Closed
Mondays
Open
Tuesday–Sunday 10 am–5 pm
Free Thursdays 5–8 pm


Closed
Mondays


Location
1701 Pacific Avenue
Tacoma, WA 98402
Contact
253-272-4258
Info@TacomaArtMuseum.org
Connect