Tacoma Art Museum serves the diverse communities of the Northwest through its collection, exhibitions, and learning programs, emphasizing art and artists from the Northwest and broader western region.
Connect
Did you know? In addition to the Terry Toedtemeier celebration tonight, we're also hosting a Toedtemeier panel tomorrow! Admission is free and open to the public. Reserve your seat here: bit.ly/TT-Panel pic.twitter.com/RgXy1yoBMl

New at your Tacoma Art Museum store ~ delicate, handmade ring dishes, mugs and Tacoma magnets by Clay Art By Lydia! Born and raised in the PNW,..
Visit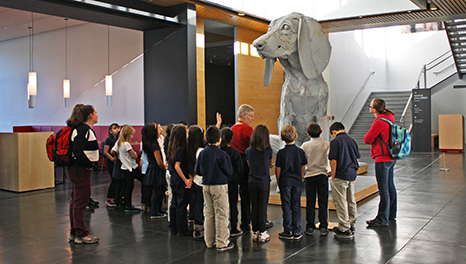 Open
Tuesday–Sunday 10 am–5 pm
Free Thursdays 5–8 pm


Closed
Mondays
Open
Tuesday–Sunday 10 am–5 pm
Free Thursdays 5–8 pm


Closed
Mondays


Location
1701 Pacific Avenue
Tacoma, WA 98402
Contact
253-272-4258
Info@TacomaArtMuseum.org
Connect