Tacoma Art Museum serves the diverse communities of the Northwest through its collection, exhibitions, and learning programs, emphasizing art and artists from the Northwest and broader western region.
Connect
Happy #WorldKindnessDay! In the words of Aesop, "No act of kindness, no matter how small, is ever wasted." How will you celebrate World Kindness Day?

Today we honor those who have served our country. With the support of over 70 generous members and donors, TAM is proud to offer free year-round..
Visit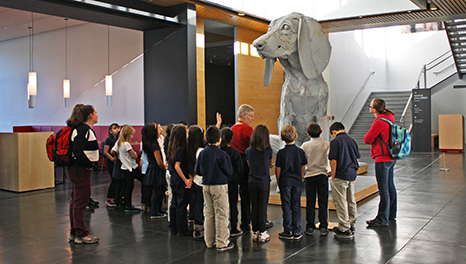 Open
Tuesday–Sunday 10 am–5 pm
Free Thursdays 5–8 pm


Closed
Mondays
Open
Tuesday–Sunday 10 am–5 pm
Free Thursdays 5–8 pm


Closed
Mondays


Location
1701 Pacific Avenue
Tacoma, WA 98402
Contact
253-272-4258
Info@TacomaArtMuseum.org
Connect