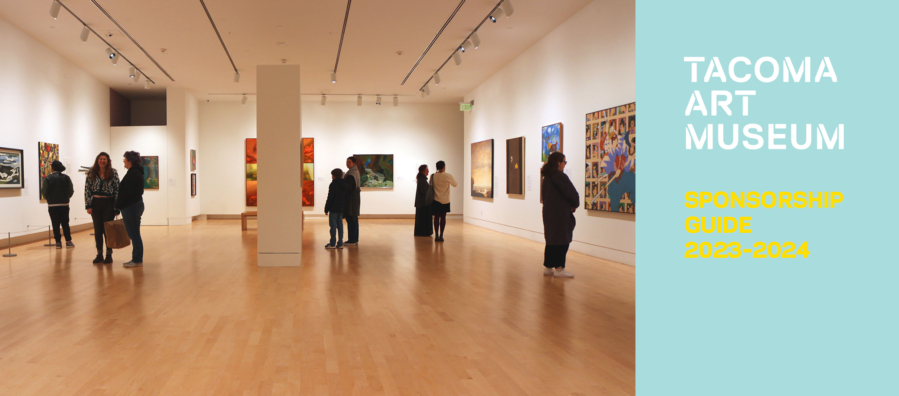 Sponsorship Opportunities
Tacoma Art Museum offers extensive event, exhibition, and programmatic sponsorship opportunities for corporations, foundations, and other organizations. These innovative partnerships celebrate the power of the visual arts to change lives.
Event Sponsorship Opportunities
Event sponsorships support TAM's general operations and education programs, making the museum's free community festivals, student school tours, exhibitions, guest artist lectures, special member events, and much more possible.
Exhibition Sponsorship Opportunities
Exhibition sponsorships directly support the museum's dynamic permanent collection and traveling exhibitions on view at Tacoma Art Museum. Annually, TAM presents ten to fifteen exhibitions highlighting quality works of art to encourage creative discourse and strike a balance between historical and contemporary as well as regional and international artists. The museum has a growing annual attendance of approximately 40,000 visitors.
---
Additional sponsorship opportunities are available to support Tacoma Art Museum's educational and community programming. 
Tacoma Art Museum greatly values In-Kind donations. 
TAM strives to make sponsorship packages as beneficial to community partners as they are to the museum. Please contact us to inquire about your tailored partnership agreement.
Development Team
253-722-2480
development@tacomaartmuseum.org