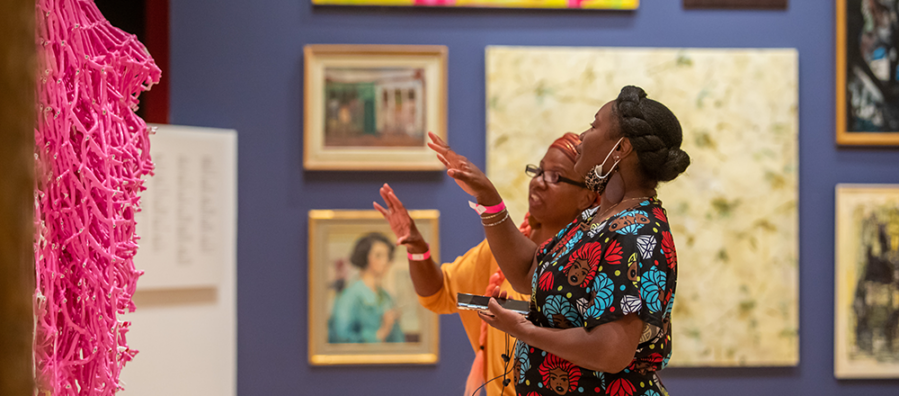 Neighborhood Nights, Every Thursday 5 – 8 pm, Free
TAM is open late and FREE every Thursday, 5 – 8 pm!
Every Thursday evening at TAM we keep the doors open late; welcoming everyone in to experience the museum free of admission. Neighborhood nights offer us the space to build programs with community partners, artists, scholars, and entertainers. Stop by TAM Cafe for a bite or a drink before enjoying exhibitions, artmaking in TAM Studio , or a special program. Thursday evenings at the Tacoma Art Museum are the perfect time to bring your friends, family, or a date to enjoy art.
On second Thursdays we partner with T.U.P.A.C. for Dance in the Museum, a free class led by one of T.U.P.A.C.'s talented instructors. All ages, experiences, and abilities welcome for this fun excuse to get your body moving.  Dance sessions start at 6:30 and last for about an hour. 
Third Thursdays, our artmaking space opens up for Teen Open Studio! Enjoy hands on artmaking geared towards teens and DJs spinning music in the Museum lobby. The first five teens to attend receive a free sketchbook and art marker set!
See our events calendar for specific program dates and details.
Have a program idea? Need public space to showcase your group's dance, poetry, performance, or other creative experience? Just have a great idea? Let us know more about your project here!
---
Free Neighborhood Nights are generously sponsored by