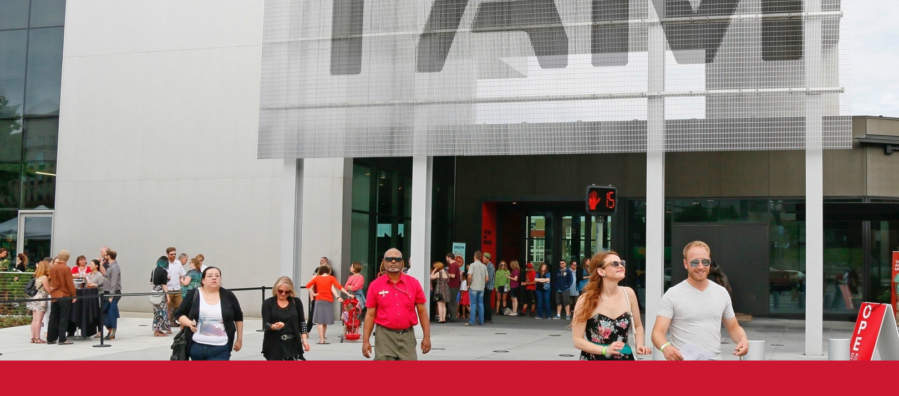 Tacoma Art Museum needs your help!
Please Note:  REGISTRATION IS FULL. (updated October 9, 2017)
---
We want to hear from adults (18+) who have never visited TAM or who haven't visited since 2003.  Please join us for a focus group event.
WHEN?
Sunday, October 15, 2017 at 2–4 pm
WHERE?
Tacoma Art Museum, 1701 Pacific Ave, Tacoma, WA 98402
WHAT?
Wander around TAM and tell us about your museum experience.
Give us advice on how to make your visit more engaging.
*You will also receive free admission, refreshments, and a thank-you gift.
WHY?  
This event is part of a larger visitor study to help us better understand the museum visitor experience. Your contribution will be invaluable.
CAN I BRING SOMEONE?
Yes, you can invite up to 2 other people who have never visited TAM to accompany you to this event. We need their contact information as well.
HOW DO I RSVP?
Fill out the online form below.
*We will accept the first 15 people who RSVP to our invitation. Send in your RSVP now.
NEXT STEPS?
We will send you more information about directions, parking, and a link to a brief pre-visit survey before your visit on October 15.
WHAT IF I STILL HAVE QUESTIONS?
Please contact Samantha Kelly, Director of Education at  skelly@TacomaArtMuseum.org  or 253-272-4258 x3038
---