Tacoma Public Library Partnerships

The Tacoma Art Museum and Tacoma Public Library are joining forces to provide new educational experiences to the local community. Located at the South Tacoma branch, TAM will host community programming every second Saturday throughout 2022.
We hope that these new opportunities will bring new perspectives to your interactions with art and culture in your everyday life!
---
Tacoma Art Museum Book Club
Join us bi-monthly for TAM Book Club, where we will be reading stories connected to exhibitions and TAM's permanent collection. Through educator led discussion we deepen our understanding of the complex narrative behind the artworks found in museums.
TAM Talks: A Speaker Series
Experience a piece of the museum at the library with the TAM Talks series. These talks will allow education staff and docents from the museum to present lectures and lead lively discussions surrounding topics in art and the societal influences at play in creating and expressing culture.
All programming takes place at the South Tacoma Branch, 3411 S 56th Street, Tacoma, WA 98409 unless otherwise specificed. Get more information and directions here.
---
Studio and Storytime
Join us to hear a story, explore related works of art from TAM, and create an artwork inspired by the story and the art! Check out the current and upcoming storytime selections.
To register and to learn more, please visit the events page on Tacoma Public Libraries website.
---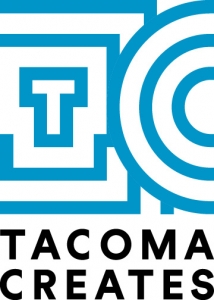 Tacoma Public Library Partnerships are generously supported by Tacoma Creates.