Support Disaster Relief
Donate to one of the following charities to support disaster relief during our 13th Annual Dí­a de los Muertos Free Community Festival on November 5, 2017.

---
Direct Relief (International)
Support efforts in Mexico after the earthquake, as well as Harvey and Irma relief.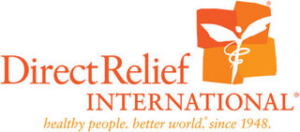 Direct Relief is a humanitarian aid organization, active in all 50 states and more than 80 countries, with a mission to improve the health and lives of people affected by poverty or emergencies. Nongovernmental, nonsectarian, and not-for-profit, Direct Relief provides assistance to people and communities without regard to politics, religious beliefs, or ethnic identities. Direct Relief's assistance programs focus on maternal and child health, the prevention and treatment of disease, and emergency preparedness and response, and are tailored to the particular circumstances and needs of the world's most vulnerable and at-risk populations. Learn more at  www.directrelief.org
Charity Navigator Rating*  (out of 100):
Overall 100.00
Financial 100.00
Accountability & Transparency 100.00
---
Unidos (Puerto Rico)

Anticipating the immense impact of Hurricane Maria, the Hispanic Federation convened government officials and community leaders in New York, Connecticut, Florida and Washington DC to create the UNIDOS Disaster Relief & Recovery Program. The objective of the UNIDOS Disaster Relief & Recovery Program is to meet hurricane-related needs and recovery in Puerto Rico. One hundred percent of contributions to the UNIDOS Fund goes to help the immediate and long-term recovery needs of children, families and communities in distress from the devastation caused by Hurricane Maria.  Learn more at  hispanicfederation.org/unidos
Charity Navigator Rating*  (out of 100):
Overall 95.47
Financial 95.00
Accountability & Transparency 96.00
---
GlobalGiving (Mexico Earthquake Relief Fund)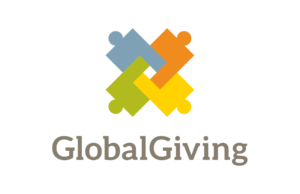 All donations to this fund will support recovery and relief efforts for these two disasters in Mexico. Initially, the fund will help any first responders meet survivors' immediate needs for food, fuel, clean water, hygiene products, medical care and shelter. Once initial relief work is complete, this fund will transition to support longer-term recovery efforts run by local, vetted organizations responding to this disaster. GlobalGiving believes that organizations that are deeply-rooted in local communities are in the best position to provide long-term support for survivors of natural disasters like these. By funding the relief efforts of local organizations, donations to this fund have the potential to build stronger response capacity so that these organizations are better equipped to face future challenges. GlobalGiving will post reports about how funds have been used and will email these reports to donors. Learn more at www.globalgiving.org
Charity Navigator Rating*  (out of 100):
Overall 96.46
Financial 95.00
Accountability & Transparency 100.0
---
* Charity Navigator is the nation's largest and most-utilized evaluator of charities. The Charity Navigator rating system examines two broad areas of a charity's performance: their Financial Health, and their Accountability & Transparency. Ratings show givers how efficiently a charity will use their support today, how well it has sustained its programs and services over time, and their level of commitment to good governance, best practices and openness with information. Visit  www.charitynavigator.org to learn more.