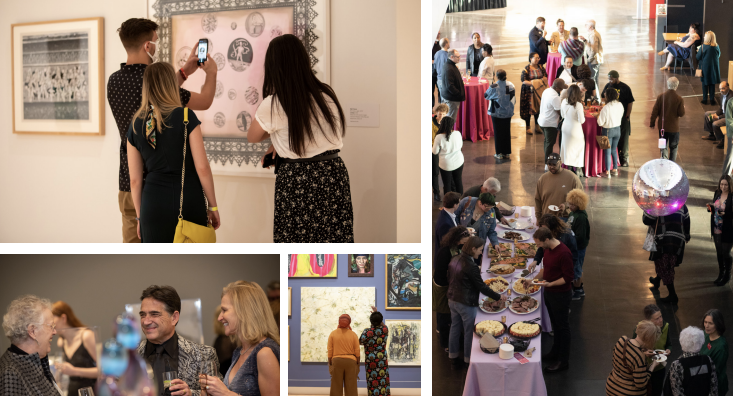 Corporate Membership
Becoming a Corporate Member helps ensure the sustainability of TAM's mission, educational programs, inviting exhibitions, and conservation aims while allowing your employees and their immediate household the benefit of free admission. Enjoy the many benefits of membership as you show your support for the arts in the greater South Sound.
Universal Benefits of Corporate Members:
• Membership admittance for all employees admits 2 adults and children under 18 in a household free.
• Opportunity to host an onsite event at TAM annually
• 10% discount at TAM Store and TAM Cafe.
• Invitations to discounted and free member events.
• Recognition on TAM's website.
• Recognition in TAM's annual report.
• Listing in member e-newsletter (during the month of enrollment/renewal).
• Small logo on TAM's lobby plasma screen.
• Early opportunity to sponsor events, including our annual Gala and member events.
• Early opportunity to sponsor exhibitions.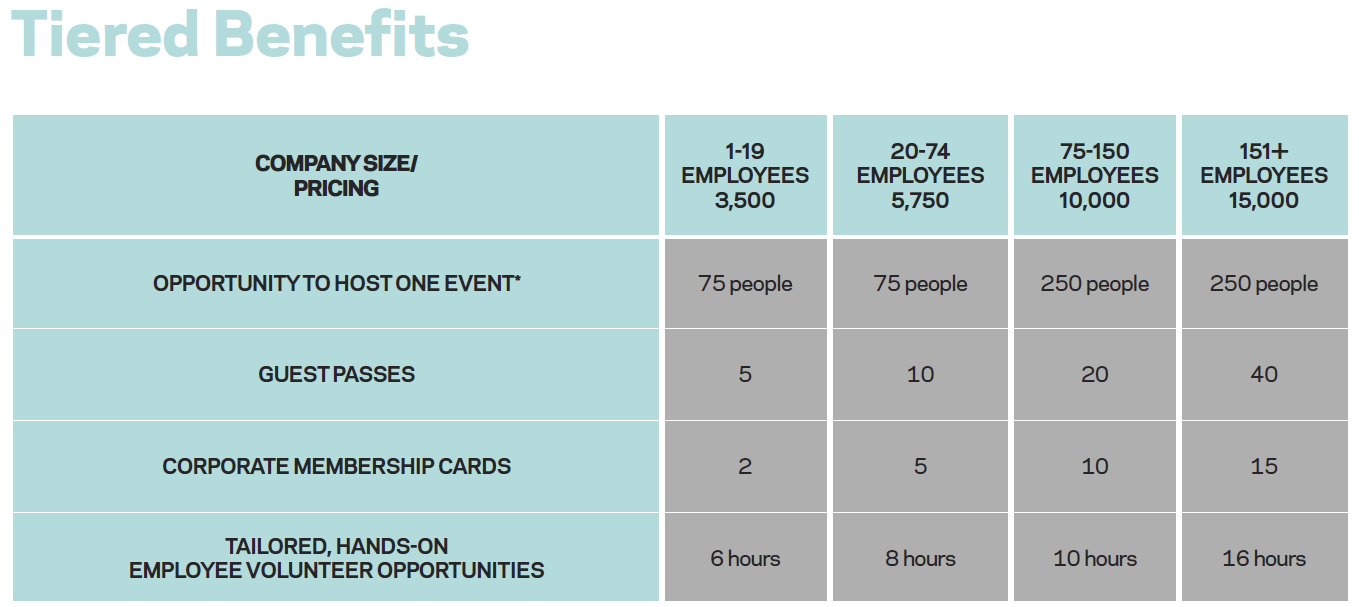 * INCLUDES ONE-TIME USE OF AN EVENT SPACE WITHIN THE MUSEUM, BOOKED WITHIN THE TERM OF ACTIVE MEMBERSHIP AND BASED ON SPACE AVAILABILITY. EVENTS SHALL OCCUR TUESDAY-SUNDAY AND CANNOT BE BOOKED ON MONDAYS OR TAM OBSERVED HOLIDAYS; NO ADDITIONAL BLACK-OUT DATES APPLY. PLEASE NOTE: ADDITIONAL CHARGES FOR CATERING SECURITY AND GALLERY STAFFING CHARGES, A/V, AND OTHER EQUIPMENT RENTAL CHARGES ARE NOT INCLUDED. ALL EVENTS ARE SUBJECT TO TAM'S STANDARD EVENT RENTAL CONTRACT REQUIREMENTS, INCLUDING ADDITIONAL INSURANCE REQUIREMENTS.
For more information about Corporate Membership to TAM, please contact:
Development Team
253-722-2480
development@tacomaartmuseum.org
Corporate members: