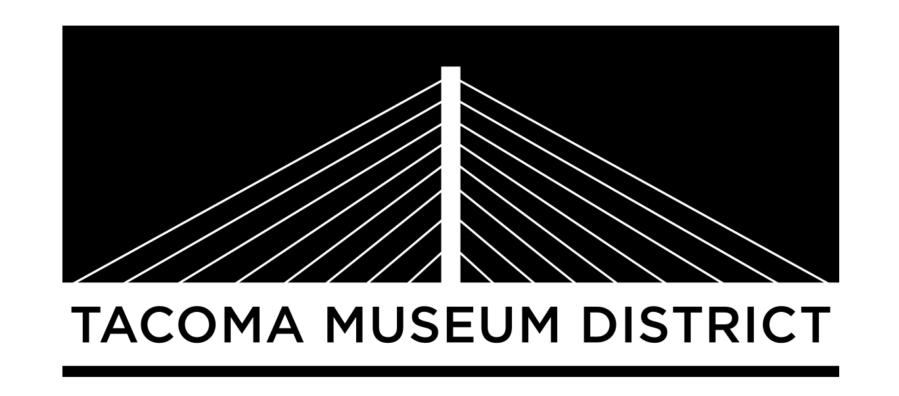 Tacoma Museum District
The Tacoma Museum District is one of the jewels of the South Sound! It is comprised of six premier museums, all within walking distance (or a free ride on the Link light rail) of each other in Tacoma's historic downtown.
Each museum shares a different aspect of Pacific Northwest arts and culture and they all work together to share the wonders of Tacoma as a staycation/vacation destination.
Explore each museum's website for exhibitions, events, and hours of operation.
---
Tacoma Art Museum & Museum of Glass
Tacoma Art Museum and the Museum of Glass [MOG] have always had a special relationship. As art museums with a desire to highlight the importance of the studio art glass movement, collaboration between TAM and MOG is an integral part of the museum experience in Tacoma. Staff from both museums have forged connections, staying informed about exhibitions and programming, and identifying points for cross-promotion. Curators from the MOG have provided expertise and advice for glass-centric exhibitions at TAM while works are often loaned between the two museums for a variety of installations. MOG has led the way in assembling community celebrations such as
Glass Fest Northwest
 and the upcoming 
2022 Glass Arts Society Conference
that TAM supports and promotes throughout the community. The two museums also collaborate annually with additional museum partners on the
IN THE SPIRIT Northwest Native Festival
. TAM and MOG have additional projects in the planning stages that we look forward to sharing when the time comes. Ultimately, Tacoma Art Museum is thrilled to continue to develop a closer relationship with our friends at the Museum of Glass, as well as our other museum partners throughout the district.