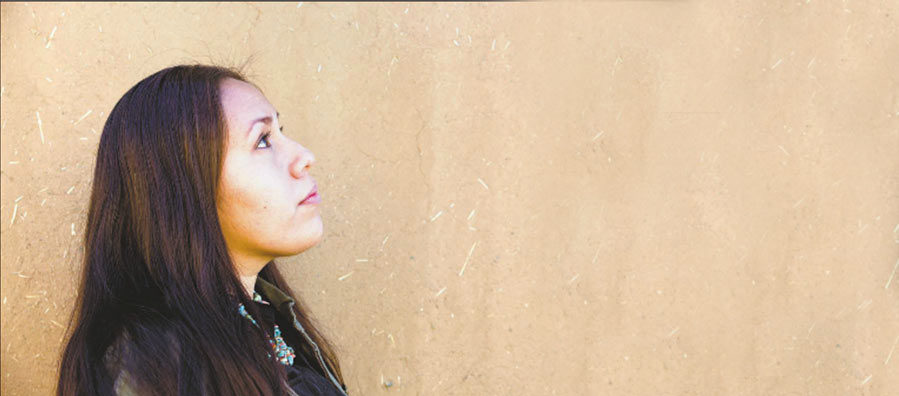 Ilona Spruce
Ilona Spruce comes from Taos Pueblo in New Mexico and currently serves as Tourism Director. As director, she handles the business side of the only living Native American community, which is also a World Heritage Site and a National Historic Landmark, and oversees policy, planning, and marketing. She ensures tourism at Taos Pueblo remains respectful and culturally sensitive, and in so doing promotes the economic development and sustainability of her people. To learn more see: www.taospueblo.com
---
How has art and art history impacted Taos Pueblo?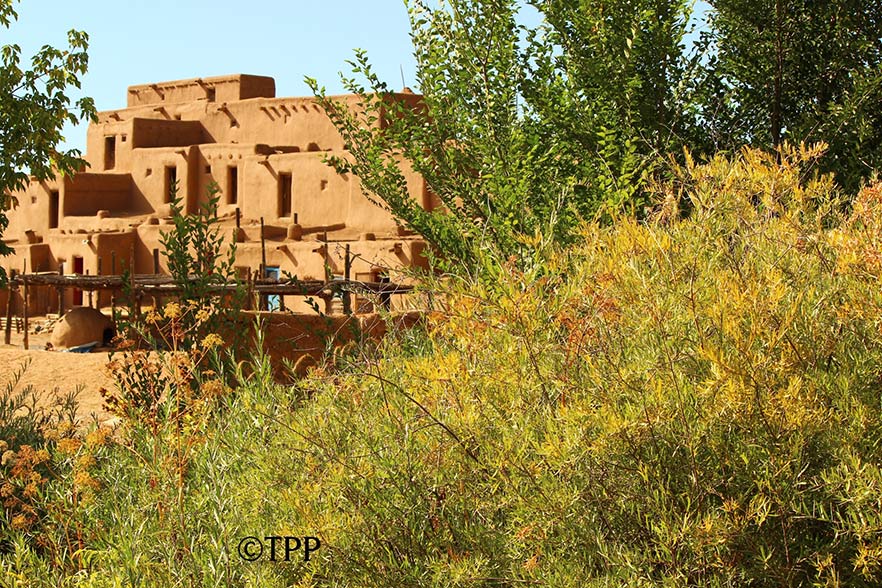 Taos Pueblo has been involved in tourism since the 1920's, and that history is related to the artwork at your museum.   Around the turn of the century, we saw what is now referred to as the Taos Art Society come through the area.   They were fascinated by the culture of the people seen here.   When we, the community, started seeing an influx of non-Native people coming into the community we eventually started charging to come into the pueblo vicinity.   This kind of relationship was very much influenced by the Artist Society with the inquiry to paint and photograph our people with the offer of compensation to community members. Eventually, these artisans were befriended and became involved in the families, giving them access to cultural and social events and information today's visitors would not have access to.
What are your thoughts on the portrayals of Native Americans by the Taos Society of Artists?
Since we are so far north, near the Colorado border, we came in contact with a lot of Plains people. Culturally, we had Pueblo influence and Plains influence. In the artworks, the regalia and the portrayals are often very reflective of the Plains because that was what the artists at the time were looking for. Taos provided a safe place for them to capture that idea of what they thought Indians were. In their paintings they portrayed how they thought we should look not the way we actually were.
The artwork doesn't do justice to us or show what was going on in our community. They portrayed the stoic Indian. I laugh when I look at some of those images. They don't show them working in their fields, they don't show them walking to town to trade, they don't portray the community as it was at that time. They make it look very glamorous but at that point we were having a lot of issues because the first generation of people from boarding schools was coming back. It was hard to maintain our identity. Alcoholism was starting to come into the Native community as well. None of those factors are portrayed in the artwork, but I will say that they are beautiful paintings, and I appreciate that they captured many of our older people.
Any thoughts on the painting Taos Woman by Kenneth Adams?
Taos Pueblo is patriarchal and patrilineal, but the balance between male and female roles changed with European contact and later on with WWI and the implementation of boarding schools and with social impacts such as alcoholism. At the time of this particular painting the women were taking on dual roles of caretaker and provider due to the social standing of the community.   Some made their way by  finding work in the town of Taos as seamstresses, housekeepers, nannies, etc. I think the painting supports the stance of the women in our community, at the time.   I do wonder what the influence was on the facial representation of the painting.
What do you want people to know about the Taos Pueblo community?
Coming from my perspective, I like people to know and understand we are a unique and very much thriving and living community. We still maintain our cultural identity based on our way of life continued from over a thousand years ago and vigorously struggle to keep our home and culture intact. The people in those particular paintings had or have families and those families continue to thrive and still continue to take part in our way of life. I would like to also point out due to the nature of our community and the Tourism industry, we do welcome visitors, but know there are limitations to visitors in our home, just like in their own homes;  please be respectful and keep in mind you are in another person's home.
What does the West mean to you?
There are a variety of cultures and people in the "West". I think due to the era the paintings were created and later the characterization of the "Hollywood Indian," the phrase "The West" is misleading.   In mainstream culture "The West" is still perceived as the old "cowboy and Indian" movies.   I see it with the visitors today, being upset there are no teepees in the Pueblo and no Indians, but yet I'm standing right in front of them.
Taos itself and the Northern New Mexico area is unique.   It is funny to hear the generalizations of the area, especially from visitors.     Sometimes I try to put myself in the shoes of the visitors and think about what my expectation would be coming to this area with the West in mind.   Doing just that makes me want to work harder to educate people about Native people, especially my home, telling the history of the people and the present state of the community.
What can we learn from western American art?
Western art is a good example of how outsiders saw an area, and how their view became so popular it turned into a culture in itself. Instead of people having their own ideas or coming here, they just go off of what was painted and photographed in the past.
Western art can be a learning tool. We can say, they portrayed us wrongly, so let's make sure we don't do that to other people in the future. Instead of taking those images that artists create and making them real, we need to realize that it is just a rendering. We need to realize that when an artist portrays something it is from their perspective and it is not set in stone. We have to create our own perspectives.
---
Image credits (top to bottom): Image of Ilona Spruce courtesy of Taos News.  Image of Taos Pueblo courtesy of Taos Pueblo Tourism Office.  Kenneth M. Adams (American, 1897-1966),  Taos Woman, circa 1924. Oil on canvas, 32 í—  24â…› inches. Tacoma Art Museum, Haub Family Collection, Gift of Erivan and Helga Haub, 2014.6.1.