Tacoma Art Museum serves the diverse communities of the Northwest through its collection, exhibitions, and learning programs, emphasizing art and artists from the Northwest and broader western region.
Connect
!!TONIGHT, 6 - 8 pm: Discover the creative connections between art and science with Seattle artist Buster Simpson. Enjoy all exhibitions and an evening of drinks, small bites, and outside-of-the-box concepts. FREE. bit.ly/TAMartsci1. pic.twitter.com/p0sjwNvUDo

It must be Spring because Ma Chihuly's Floats are back at the museum! Be the first to welcome these gorgeous pops of color TONIGHT at FREE Neighborhood..
Visit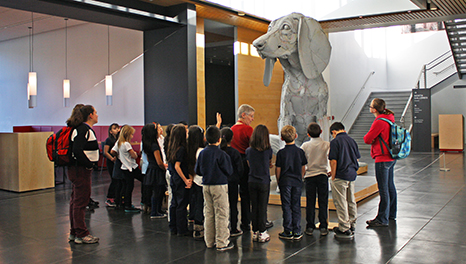 Open
Tuesday–Sunday 10 am–5 pm
Free Thursdays 5–8 pm


Closed
Mondays
Open
Tuesday–Sunday 10 am–5 pm
Free Thursdays 5–8 pm


Closed
Mondays


Location
1701 Pacific Avenue
Tacoma, WA 98402
Contact
253-272-4258
Info@TacomaArtMuseum.org
Connect