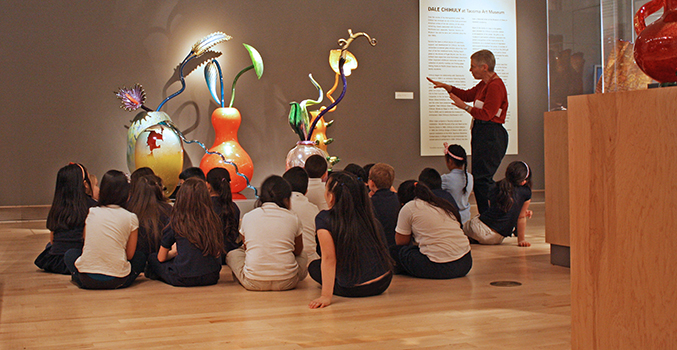 PreK-12 School Tours
Teachers and students are invited to explore Tacoma Art Museum on either a guided or self-guided tour. Tours are designed for PreK-12 students, and additional curriculum and handbooks are available online for free. We ask that school tours be scheduled at least three weeks in advance. Registration form is below.
Additional information is available regarding school tour registration and transportation.
College student groups should register as Adult Group Tours.
School tours are designed for PreK-12 students and emphasize critical thinking, problem-solving, and language skills. Docents (tour guides) prompt students with questions and conversations by looking at original works of art. Tours also include an introductory hands-on art activity.