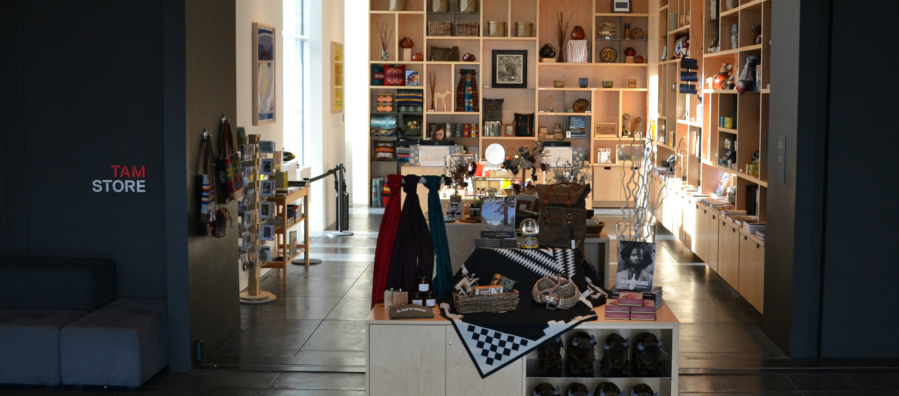 TAM Store
Shop for take-home works of art among the fun, creatively inspired items in the new store at TAM. Peruse a wonderful selection of cards, books, baskets, blankets, and more. From unique hand-crafted jewelry to children's toys and home décor, you'll find a lot to love at the TAM Store, including the collection catalogue Art of the American West: The Haub Family Collection at Tacoma Art Museum.
Open during regular museum hours
Join us for monthly meet-and-greets with different artist-vendors whose work we sell. Visit with new artists and those you've been following for years. Hear about their processes and be the first to take home new works! Check our events calendar for details.