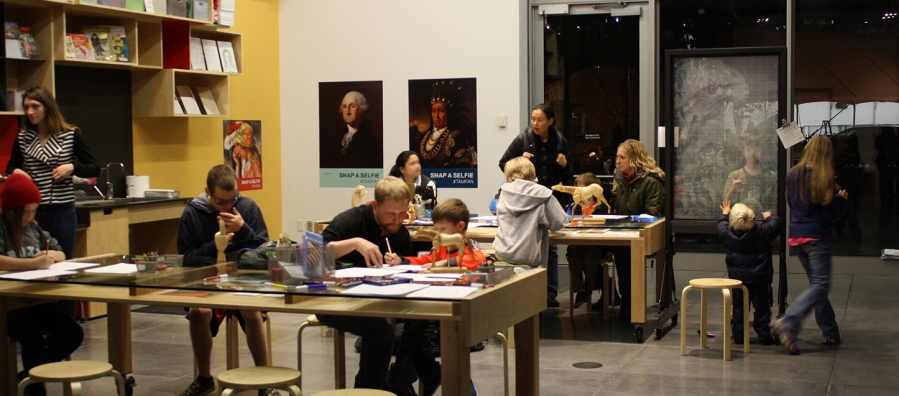 Welcome to TAM Studio
TAM Studio is the museum's new hands-on space to learn about and make art – and it is free! Museum admission is not required. Located in the museum's lobby next to the TAM Store, the studio is stocked with art supplies, work tables, tools, and inspiration. Guests of all ages, interests, and abilities are welcome to stop by TAM Studio during museum hours to explore, learn, and create art. Visit the studio to find new ways to create, contribute, and connect with TAM.
---
CREATE
Grab a bin and fill it with supplies, then get comfortable at one of the tables to create a unique work of art. Need ideas? Check out the art-making prompts around the room. Prompts will change periodically to encourage new activities.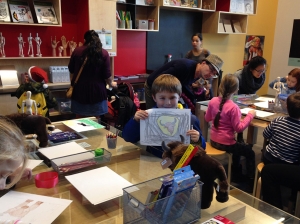 Current prompts include:
Play with Portraits
Portraits tell a story.
Artists choose which details to share.
What story will you create?
 For the Love of Landscapes!
Many artists are inspired by the world around them.
Where do you feel most inspired?
Create your own landscape using materials on the shelf.
---
CONTRIBUTE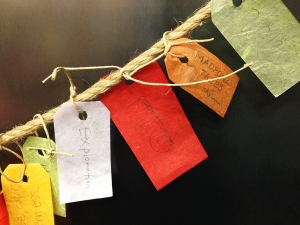 How can guests share TAM's community values? Contribute to the museum experience!
Contribute your voice – on the studio's TAG IT
Contribute your ideas – TAM Studio is designed to change and evolve. Let us know what you want to see in the space. Speak to a gallery volunteer or write your ideas on the Suggestions form.
Contribute your artwork – use one of the magnet frames to display your creation for other guests to enjoy.
---
CONNECT
TAM Studio offers fun ways to connect with the museum, the artwork, and each other. Activities include:
#inspiredbyTAM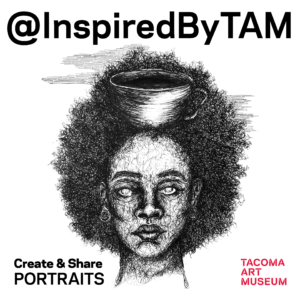 Create and share your artwork for a feature on our Instagram.  Learn more
Frame It Up
Make your own mini-exhibition!
A frame changes how we see artworks. The arrangement of works of art also makes a difference.
Museums make choices about which artworks to exhibit together and which frames look best. Play "Curator" as you practice framing and arranging images on the magnet wall.
Snap a Selfie
Take a selfie with images of artwork from TAM's collections. Share it with the hashtag #TAMFAN and impress your friends!
Trace a Face
Use the TAM Studio switch glass tool to learn about portrait drawing! Get a partner, with one person on each side of the switch glass. Flip the switch to see through the glass. Draw the person on the other side.
How will you pose them?
What colors will you use?
How many details will you include?
Flip the switch again to see your finished portrait!
Create, contribute, and connect.  Tell us what you think about your TAM Studio experience!
Above, right: #inspiredbyTAM artwork by Phyllicia Matthews from the Teen Art Council