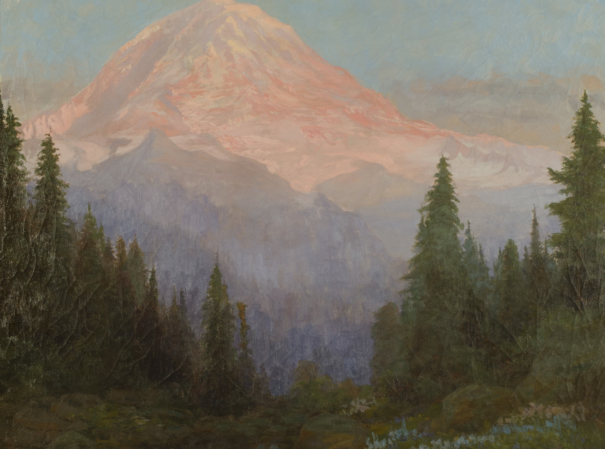 Exhibitions
Promoting the West: Abby Williams Hill and the Railroads
June 3 – October 15, 2017
From 1903 to 1906, Tacoma artist Abby Williams Hill (1861-1943) painted the Pacific Northwest landscape and Yellowstone National Park for the Great Northern and Northern Pacific railroads. She was one of only a few women artists hired by these railroad companies. Her images were used for promotional campaigns encouraging railroad travel to the West for tourism or settlement.
Both artist and adventurer, the intrepid Hill spent months at a time camping and painting in the wilderness with her four children, wrestling with weather, animals, and other challenges to create her works. She asked to be paid in train tickets rather than cash so that she and her family could travel and she could pursue the social causes that she was passionate about.
Through a selection of paintings, sketches, and archival materials, come explore the impact that the railroad commissions had on Hill's work. Find out how her romanticized views of uninhabited wilderness helped the railroads to shape public opinions about the West and western expansion.
Tacoma Art Museum organized this exhibition in collaboration with University of Puget Sound, who holds the works and archives from Abby Williams Hill's estate.  Generous support for this exhibition provided by Tacoma Arts Commission.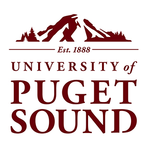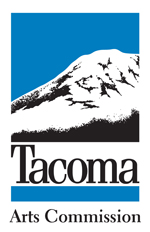 Abby Williams Hill (American, 1861-1943), Mount Rainier from Eunice Lake, 1904. Oil on canvas, 27 ½ í— 34⅝ inches. Collection of University of Puget Sound. © University of Puget Sound.