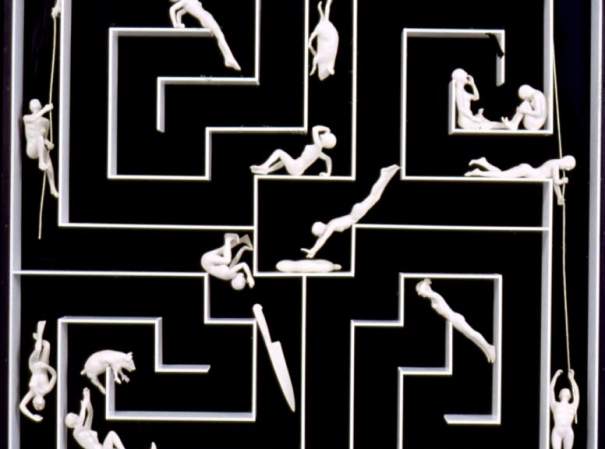 Exhibitions
Partners in NW Art: Selections from the Aloha Club Collection at TAM
June 27 – September 13, 2015
The Aloha Club is a Tacoma community group, originally organized as a women's study club in 1892. Its focus is promoting the cultural life of the community and fostering the development of Northwest artists.
In 1948, the Club began purchasing original works by both promising and prominent Northwest artists. In 1971, to enable public access to the art, the Club gifted their collection to Tacoma Art Museum. Their collection aligns with and enriches TAM's focus on the art and artists of the Northwest. Working closely with TAM's curators, the Aloha Club continues to add to this collection, currently numbering 54 works. The Aloha Club has always supported a variety of Northwest artists, from traditional to avant-garde and historical to contemporary. They often have selected works by emerging artists, in new media, or by important but under-appreciated Northwest artists—smart choices that support an inclusive history of Northwest art.
This exhibition introduces visitors to the Aloha Club's work and its impact, presents an opportunity to take pride in their contributions, and shares insight into how museum collections are shaped. Visitors will see a selection of works that illustrate the rich artistic identity of the Northwest and convey the varied ways in which the Aloha Club has helped enhance TAM's permanent collection.
Bring friends and family to experience a diverse group of Northwest artists' expressions in a wide range of media, including collection favorites as well as others that have not recently been on view at TAM.
Organized by Tacoma Art Museum.
On view in the Jane and George Russell Gallery
Image credits (top to bottom):  Patti Warashina (American, born 1940), Amazed, 1984. Porcelain and Plexiglas, 57 ½ í— 55â…ž í— 6 inches. Tacoma Art Museum, Gift of the Aloha Club, 1992.11.  Randy Hayes (American, born 1944), Burnt Offering, 1985. Pastel on paper, 34 ¼ í— 49 ¼ inches, Tacoma Art Museum, Gift of the Aloha Club, 1986.9.  Vanessa Helder (American, 1904-1968), Water Tower, 1939. Watercolor on paper, 17 ½ í— 22 inches. Tacoma Art Museum, Gift of the Aloha Club in honor of Tacoma Art Museum's 75th Anniversary, 2011.1.1.