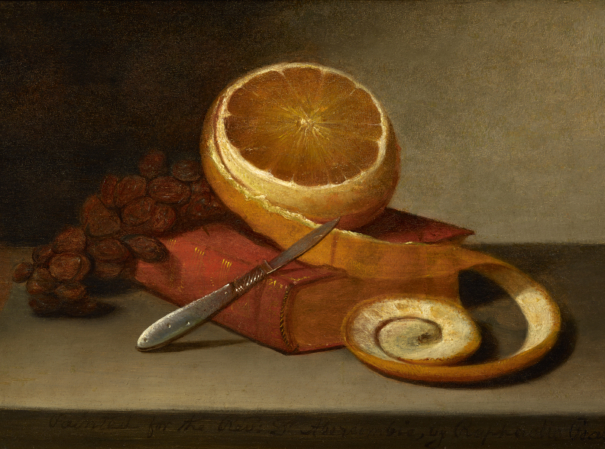 Exhibitions
Two Centuries of American Still-Life Painting: The Frank and Michelle Hevrdejs Collection
September 2, 2017 – January 7, 2018
Experience still-life masterpieces from the past 200 years, ranging from European-influenced realism and trompe l'oeil to Impressionism, Modernism, Pop Art, and beyond in the newest exhibition at TAM. Relish the works of artists James Peale, Georgia O'Keeffe, Andrew Wyeth, Wayne Thiebaud, amongst others in this spectacular exhibition.
This exhibition is organized by the Museum of Fine Arts, Houston.
Above: Raphaelle Peale. Orange and Book, circa 1817. Oil on canvas, 9 × 13 inches. The Frank and Michelle Hevrdejs Collection.