Georgia O'Keeffe and the Southwest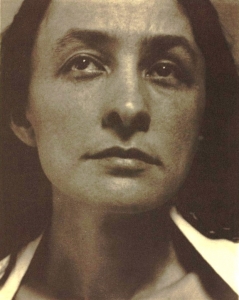 Georgia O'Keeffe was a promising young artist and teacher when she first visited New Mexico in 1917. She returned in 1929 as a successful artist known for urban subjects painted in a modernist style. She began spending part of every summer there then moved permanently to the Southwest in 1949 after her husband, New York-based photographer Alfred Stieglitz, died.
O'Keeffe's years in the Southwest had a profound impact on her  art. During this time she developed some of her most iconic still-life  compositions, the subjects of which included bones and flowers as well as architecture and cultural artifacts. Unlike the artists that  settled in colonies in Taos and Santa Fe, O'Keeffe preferred privacy and isolation. Her enjoyment came from painting in a land that provided her with endless inspiration. She also became fascinated by the adobe architecture of the Southwest with its mix of influences from Native American and Hispanic cultures. She eventually purchased and renovated an adobe house in Ghost Ranch, New Mexico, located 18 miles north of the village of Abiquiu, where she kept a second adobe home. She painted many images of the houses' doorways, patios, and sunbaked walls.