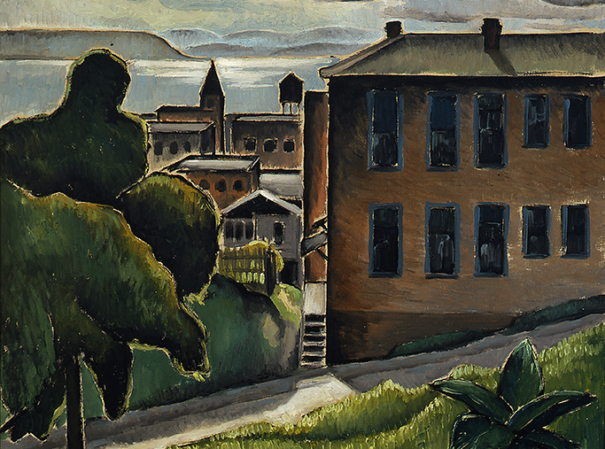 Exhibitions
Places to Call Home: Settlements in the West
February 17, 2018 – March 3, 2020
For centuries people have congregated in specific places in the West to exchange goods, ideas, and cultural practices. From Seattle, San Francisco, Santa Fe, and San Antonio to pueblos and towns, settlements in the West have a vitality that is represented in art. The exhibition showcases the diverse places people have called home and explores the nuances of these thriving sites of cultural exchange.
Places to Call Home: Settlements in the West was organized by Tacoma Art Museum and made possible through the generous support of the Haub Family Endowment.
Above: Kenjiro Nomura, Puget Sound, circa 1933. Oil on canvas, 20½ × 24½ inches. Tacoma Art Museum, Gift of Mr. and Mrs. Cyril A. Spinola, 1992.8. Photo © TAM, photo by Richard Nicol.