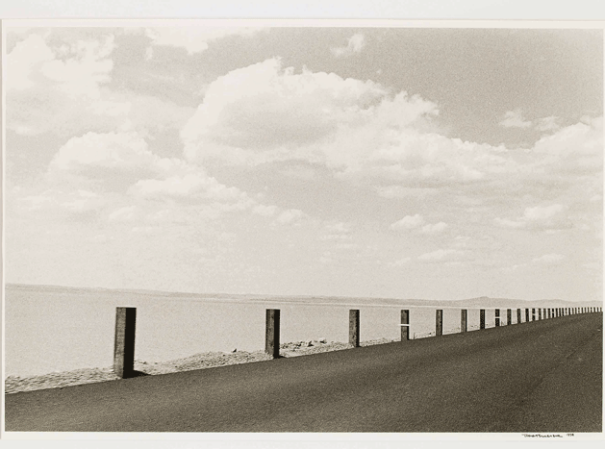 Exhibitions
Sun, Shadows, Stone: The Photography of Terry Toedtemeier
October 20, 2018 - February 17, 2019
Photographer and curator Terry Toedtemeier (1947–2008) earned critical acclaim for his haunting photographs of the Columbia River Gorge, Oregon coastline, and arid terrain of southeastern Oregon. A self-taught photographer, Toedtemeier began his extensive experiments capturing his close circle of friends and colleagues in the 1970s. He began to attract wider critical attention with landscape images, initially snapshots from his moving car then exquisite compositions influenced by his deep understanding of both the photography traditions of the American West and its underlying geology. Toedtemeier often sought to capture the most dramatic images of places that have been shaped first by catastrophic geological events, then by the imprint of humans.
This exhibition is part of the Northwest Perspective Series. Organized by Tacoma Art Museum.
---
Top: Terry Toedtemeier, Untitled (Near Abert Rim, New Road Surface), 1978. Gelatin silver print, 12 1/8 í— 18 inches. Tacoma Art Museum, Gift of Safeco Insurance, a member of the Liberty Mutual Group, and Washington Art Consortium, 2010.6.90.  Portland. © Tacoma Art Museum, photo by Richard Nicol.
Right: Terry Toedtemeier, Indian Cove, 2004. Inkjet print, 15 5/8 í— 20 inches. Estate of Terry Toedtemeier, Collection of Prudence F. Roberts and courtesy of PDX Contemporary Art, Portland. © Tacoma Art Museum, photo by Lou Cuevas.