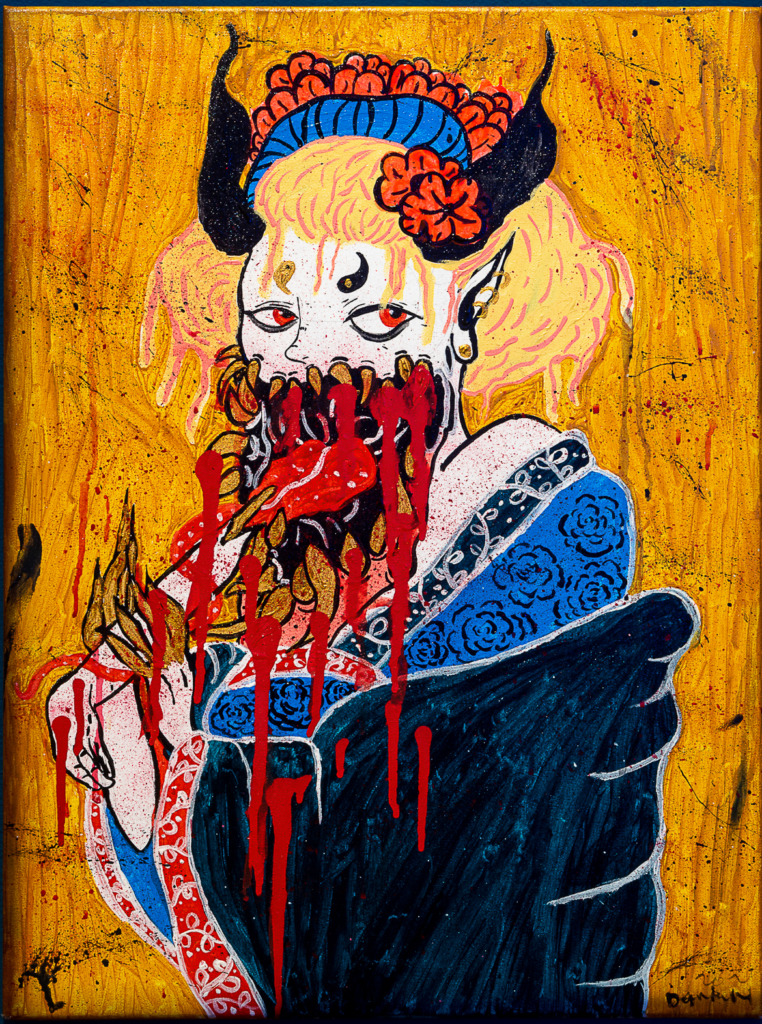 Daria Hembree creates in many mediums. During the pandemic, she became interested in 2D painting and illustration and is now combining that 2D work with glass. Her art represents and conveys her feelings toward various, mainly dark, topics to which she brings light and color. Learning to paint has helped her transform her thoughts and feelings into something beautiful.

Emily Martin is a flameworking artist and educator with strong ties to the Tacoma community. Emily began flameworking at the age of twelve with the Hilltop Artists program. It was here that she honed her skills and her desire to educate others about the wonders of glass making. Emily's work is inspired by monumental and mundane aspects of life equally. From small, detailed renderings of fast food to the spiritual, as displayed in Lola's Rosary, Emily's hope is to elicit the feeling of joy.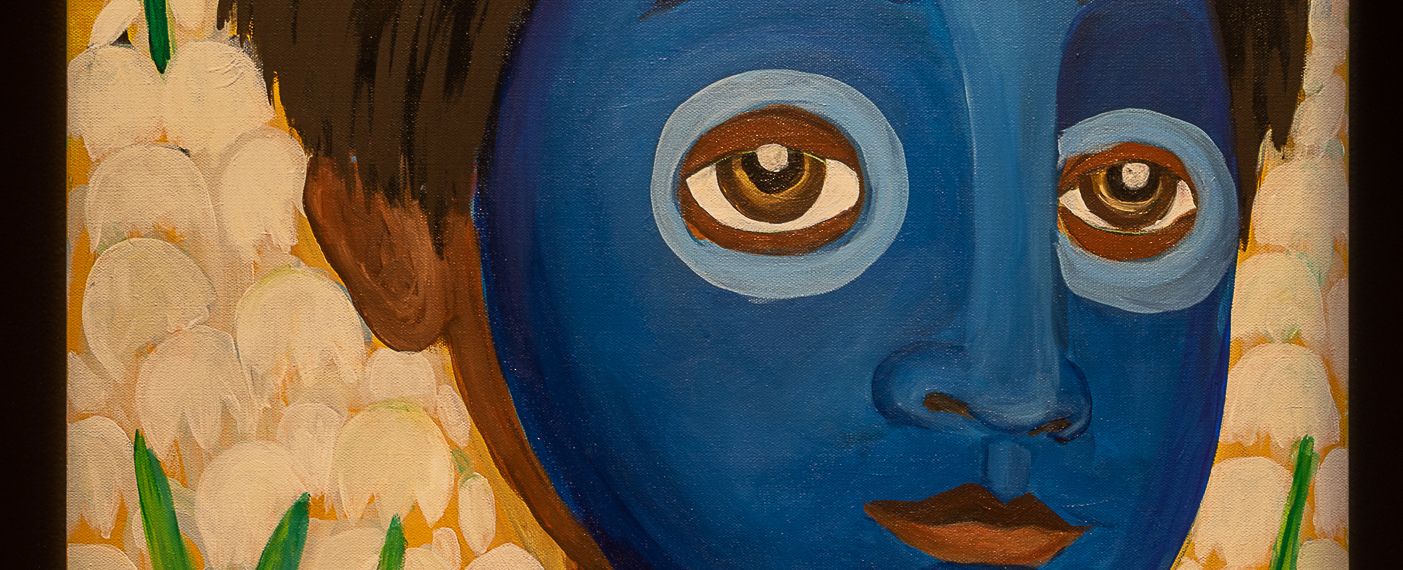 Candida Delgadillo is a Seattle-based artist who uses a variety of mediums to produce large-scale, technical work. Influenced by her Salvadoran and Mexican heritage, her work focuses on traditions past and present, her mixed heritage, and the realities of assimilation in the United States. Candida uses symbolism and color to reveal truths about migration and the uncertainty of reaching "El Norte," prompting the viewer to reflect on personal experiences and understandings of the complex US immigration system.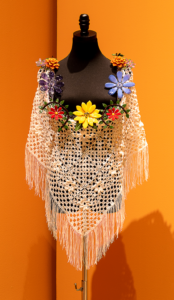 Luis Sanchez's work is inspired by his Mexican heritage, specifically its traditional cultural arts. His imagination is fueled by dances, such as el Baile Folklórico, and Alebrijes, folk art sculptures of fantastical creatures. The flow and bright colors of the dancer's dresses and the detailed patterns of dots and lines that cover the Alebrijes encourage Luis to use the brightest colors of glass and create fun textures that attract the eye.

Dani Kaes' big, bright, and usually flashing work is not what she wants in her own house. It doesn't ask or answer any big philosophical questions. She makes things that she is excited about, even if it's just a shape that she likes looking at. She is inspired by classic advertising motifs and is drawn to things that force you to look at them, which is something that really excites her about neon.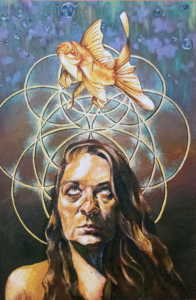 Mover.
Shaker.
Maker.
Constantly evolving and creating
Defining value through colors and lines
Visual.
Familiar.
Messy.
Growing.
Refined.
Fortunate.
—Cassandra Kuring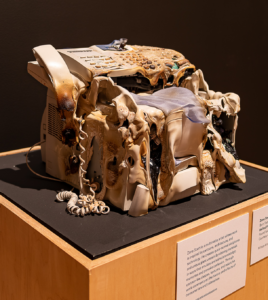 Zane Scott is a multimedia artist whose work is inspired by cartoons, architecture, and technology. He creates quasi-surreal sculptures and unique glass vessels by altering materials in ways that emulate and stimulate nostalgic memories and provoke confusion. Through cartoon-like shapes, textures, and colors his work comments on the history and effects of consumerism and colonialism.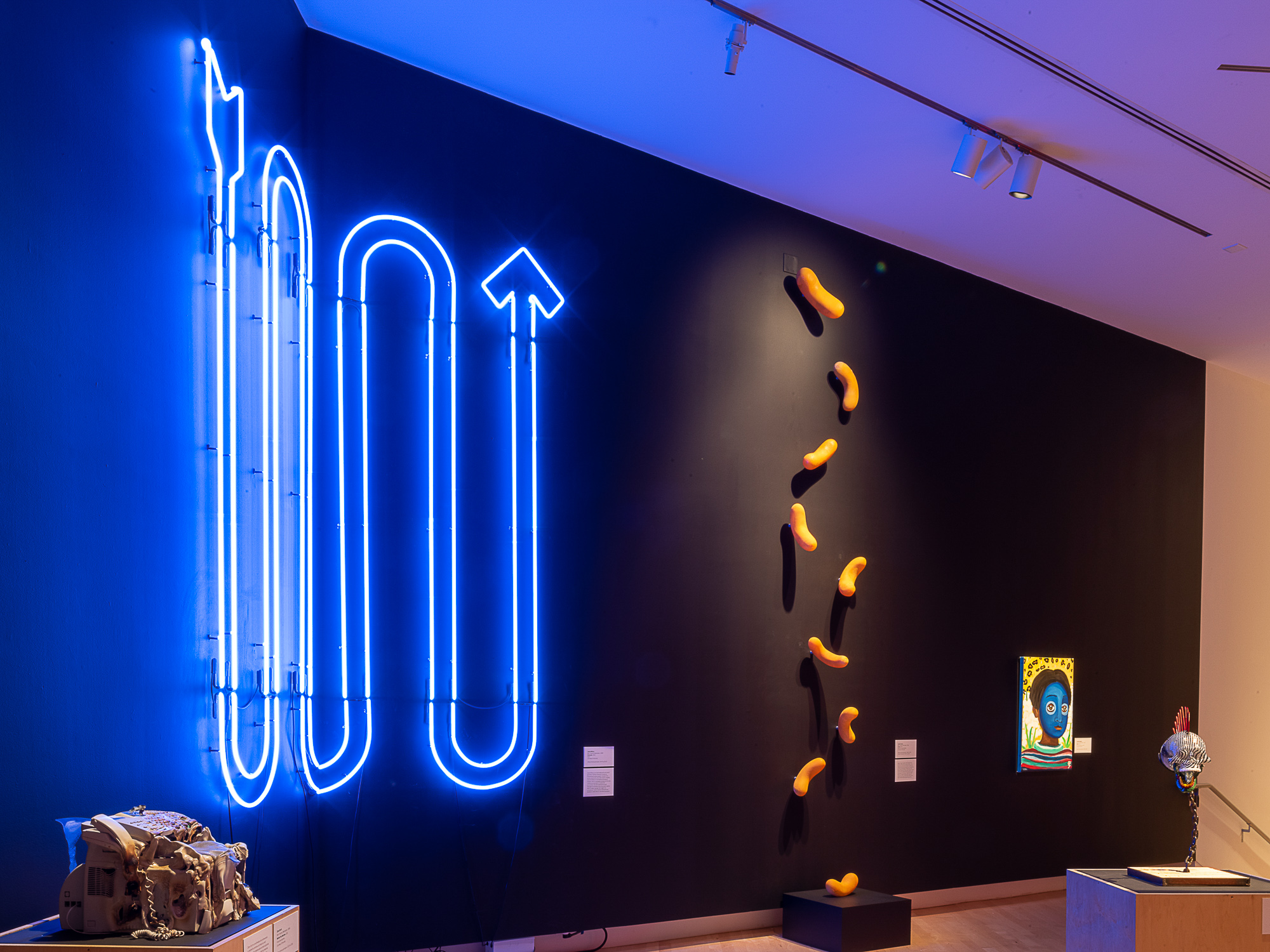 Jacob Willcox is a mixed media artist and recent graduate of Alfred University's Sculpture / Dimensional Studies program. Outside of his artistic practice he runs a neon studio in Seattle, where he takes on commissions and special projects. His art investigates signage and the way it affects our perception of space and environment. His work explores the visual language of compulsion and consumption asking what it is about signage that triggers our compulsivity? Jacob employs traditional neon signage to create absurd, overwhelming spaces.
Text contributed by Trenton Quiocho and Dr. Kimberly Keith, Executive Director of Hilltop Artists unless otherwise noted.
GATHER: 27 Years of Hilltop Artists has been curated by Trenton Quiocho with contributions by Dr. Kimberly Keith.
We are thankful to our Leading Sponsors for making this exhibition possible:

We also appreciate our Foundational Sponsors for their generous support: ArtsWA, National Endowment for the Arts, and Virginia Mason Franciscan Health.
Copyright for the artwork and the photography of the artwork lies with the artist, their assigns, or the museum. Photographs not provided by the artist are by Steven Miller. Images are available to view here for educational purposes only and are not for commercial use.
Image credits: (banner) Jacob Willcox. "Going Up," 2022. Neon, 84 x 48 x 48 in. (213.4 x 121.9 x 121.9 cm). Courtesy of the artist. Photograph by Steven Miller; (mid-page) Emily Martin. "Lola's Rosary," 2021. Flameworked and blown glass beads, dentalia shells, seashells, fused glass photographs, rope, sand, and paint, 46 x 27 in. (116.8 x 68.6 cm). Courtesy of the artist. Photograph by Steven Miller; Candida Delgadillo. "IZOTE" (detail), 2019. Acrylic and aerosol on canvas, 36 1/4 x 24 1/2 x 1 1/2 in. (92.1 x 62.2 x 3.8 cm). Courtesy of the artist. Photograph by Steven Miller; Dani Kaes, "Clyde's Bargain Bin Boots (For Dogs, Too)" (detail), 2022. Neon, 48 x 60 x 10 in. (121.9 x 152.4 x 25.4 cm). Courtesy of the artist. Photograph by Steven Miller.