I'm not an artist or a curator, but I still appreciate art—albeit in a more pedestrian way than my more creative-minded colleagues. I hope for those reading who may be intimidated by art can use this as an example that empowers you to feel more confident about talking about the art you love . You don't need to be an artist. You can like or dislike a work for any reason whatsoever. There's no need to sound fancy when talking about art either!
The piece I would like to talk about is an artwork from our permanent collection that was most recently featured in our exhibition, Key to the Collection: Charlene Liu's 2012 piece, Swoops and Cyclone.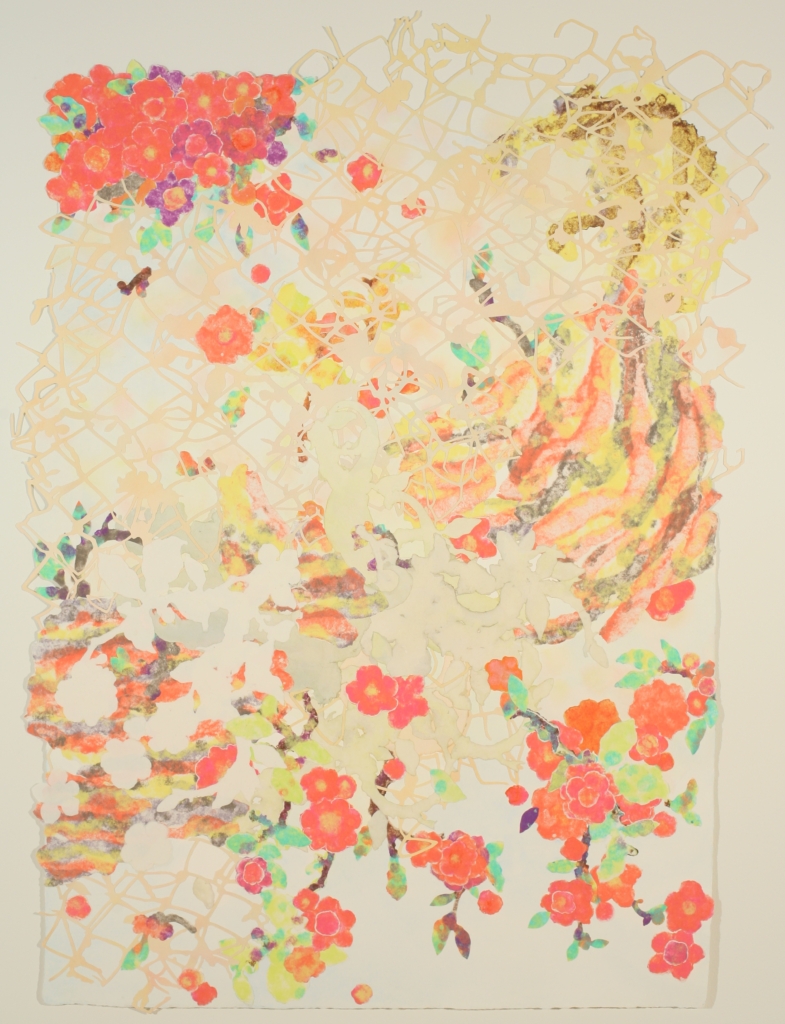 Charlene Liu's Swoops and Cyclone is a watercolor portrait of flowers arranged in what appears to be an erratic pattern—the placement of the flowers random. However, if you look carefully, you can see the fine balance hidden in the details of the work: the flowers are beautifully spaced around the painting and the contrast created between the white space and the red flowers conjures up a strikingly vibrant image. Another fine detail I appreciate about Liu's work is the fine pieces of paper so meticulously sewn together that overlay the watercolor as a whole. It creates a true sensation and feeling of looking through a lattice fence at a gated garden. A picture of the artwork will never do it justice. It never does. But hopefully our curators will bring this piece back to the public again soon so we can all fully appreciate its beauty in person.
Charlene Liu's "Swoops and Cyclone" is part of the Tacoma Art Museum's permanent collection. Explore this work and more from the artist on TAM's eMuseum.