Representing nearly 30 years of youth development and creative cultivation, GATHER: 27 Years of Hilltop Artists includes work from 21 Hilltop Artists alumni with artistic practices rooted in the Tacoma community. Featuring a variety of contemporary glass artworks from vessels and sculptures to neon and installations as well as paintings and mixed media, GATHER highlights the outcomes and reach of the Hilltop Artists program while shining a light on opportunity gaps faced by these artists, many of whom have not yet been included in exhibitions on this scale.
---
Douglas Jan Burgess II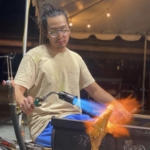 Douglas Burgess II is an Indigenous artist (Haida, Dakota, Grand Ronde) and his aesthetic is inspired by the Haida art that surrounded him growing up in Hydaburg, Alaska. He pays homage to the makers that came before him yet tells his own story, addressing the issues and struggles of today's social climate. His primary goal is for his work to resonate with those who might not share his background, and for the experience to result in self-reflection. Visit the artist's Instagram here.
---
Candida Delgadillo
Candida Delgadillo (@candidadelgadillo) is a Seattle-based artist who uses a variety of mediums to produce large-scale, technical work. Influenced by her Salvadoran and Mexican heritage, her work focuses on traditions past and present, her mixed heritage, and the realities of assimilation in the United States. Candida uses symbolism and color to reveal truths about migration and the uncertainty of reaching "El Norte," prompting the viewer to reflect on personal experiences and understandings of the complex US immigration system.
---
Daria Hembree

Daria Hembree creates in many mediums. During the pandemic, she became interested in 2D painting and illustration and is now combining that 2D work with glass. Her art represents and conveys her feelings toward various, mainly dark, topics to which she brings light and color. Learning to paint has helped her transform her thoughts and feelings into something beautiful. Explore Daria's work on Instagram.
---
Jessica Hogan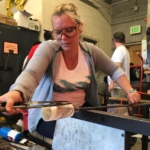 Jessica Hogan has been making glass with a variety of mentors at numerous studios in the Puget Sound area since she was 13 years old. Today she mentors and teaches young people as the Programs Manager at Hilltop Artists. Her artwork explores the relationship between nature and the industrialized world of food and human consumption. She enjoys revealing the hidden beauty of unnatural foods and the reality of modern-day living, transforming ordinary food items into beautifully elevated works of art.
---
Dani Kaes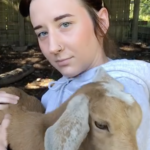 Dani Kaes' (@dani.kaes) big, bright, and usually flashing work is not what she wants in her own house. It doesn't ask or answer any big philosophical questions. She makes things that she is excited about, even if it's just a shape that she likes looking at. She is inspired by classic advertising motifs and is drawn to things that force you to look at them, which is something that really excites her about neon.
---
Cassandra Kuring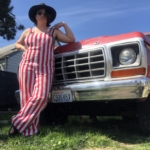 Growing up in Tacoma, Cassandra was able to take advantage of the many amazing things this city has to offer, including Hilltop Artists and Tacoma School of the Arts. After moving away for a decade, she returned to ensure her son had some of those same opportunities. Cassandra currently creates at her home studio with her wife, son, and small zoo. View more of Cassandra's work on her social media.
---
Emily Martin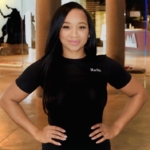 Emily Martin (@emilyimartin) is a flameworking artist and educator with strong ties to the Tacoma community. Emily began flameworking at the age of twelve with the Hilltop Artists program. It was here that she honed her skills and her desire to educate others about the wonders of glass making. Emily's work is inspired by monumental and mundane aspects of life equally. From small, detailed renderings of fast food to the spiritual, as displayed in Lola's Rosary, Emily's hope is to elicit the feeling of joy. Visit Emily's website to shop unique styles and see more of her work.
---
Jason McDonald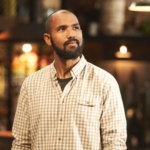 Jason McDonald (@jasonmcdonald42) has spent the majority of his glass career focusing on Venetian technique, including goblet and pattern making. His work examines the inequalities that exist between Black and white America, seeking a dialogue between the viewer and the viewer's relationship with the reality of a nation built on slavery. He also explores the limits of the material itself, studying specific techniques and properties of glass, while investigating ways to merge stories about social inequality with exquisitely made objects. Explore the full range of Jason's artistic practice on his website.
---
Shayne Nutter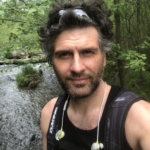 Shayne Nutter was introduced to Hilltop Artists by his older brother, Seth. His younger sister Sadie joined shortly after. Much later his nephews Ezekiel and Asa became second-generation Hilltop Artists. Shayne has worked with numerous glassblowers around Puget Sound. He has been refining his craft for 25 years and considers himself more a craftsman than an artist. He continues to be excited by the material and looks forward to what the future holds for glass.
---
Trenton Quiocho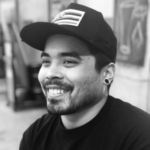 Trenton Quiocho focuses on preserving the rich histories, folktales, and Filipino traditions that have been lost through colonization. Glass provides him the opportunity to create a revitalized, visual language that speaks to the cultural iconography of the Manongs and Alaskeros, and through his work, breathe new life into their folktales and stories. The creative process affirms his connection to this history, deepening his understanding of Filipino culture and background, and securing his place in the story. Check out Trenton's Instagram and artist website to see more of his work.
---
David Rios

David Rios (@rios_glass_life) is a Mexican-American artist and educator who spotlights Mexican heritage and traditions in his work. Using a blend of studio practices to incorporate Chicano aesthetic and design in a contemporary setting, he has cultivated a body of work that represents a rich amalgam of cultural meaning. David spends his time educating the general public at the Museum of Glass, mentoring students at Hilltop Artists, and demonstrating his artistic practice across social media platforms. Learn more on David's website.
---
Luis Sanchez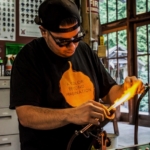 Luis Sanchez's (@chompyglass) work is inspired by his Mexican heritage, specifically its traditional cultural arts. His imagination is fueled by dances, such as el Baile Folklórico, and Alebrijes, folk art sculptures of fantastical creatures. The flow and bright colors of the dancer's dresses and the detailed patterns of dots and lines that cover the Alebrijes encourage Luis to use the brightest colors of glass and create fun textures that attract the eye.
---
Samantha Scalise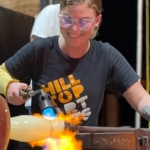 Samantha Scalise (@tacomatose) is an instructor at Hilltop Artists. She enjoys teaching glass to the youth and the life lessons that go along with it. Sam appreciates the never-ending possibilities and the creative nature of glass, and specializes in flameworked, kiln-formed, and furnace glass. Working with her hands and expressing herself helps her escape into her own world, where she can focus on what she's making and tune out the stress and chaos of life.
---
Evan Schauss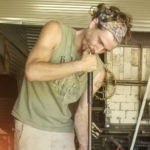 Evan Schauss (@schaussglassblowing) assisted well-known artists in the Pacific Northwest and traveled to the Czech Republic, Italy, Hungary, and Iceland to learn from European glass masters. He built his first "Hot Shop in a Box" in 2004, to enable him to blow glass in places such as Burning Man. In 2009, Evan placed a Hot Shop in a Box in Maui and called it home. He donated an entire Hot Shop to the Hui No'eau Visual Arts Center, effectively starting the first education program for glassblowing in Maui. Find more from Evan at Schauss Glass Universe.
---
Zane Scott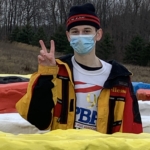 Zane Scott (@zaaaaaaaaaaaaaaaaaane) is a multimedia artist whose work is inspired by cartoons, architecture, and technology. He creates quasi-surreal sculptures and unique glass vessels by altering materials in ways that emulate and stimulate nostalgic memories and provoke confusion. Through cartoon-like shapes, textures, and colors his work comments on the history and effects of consumerism and colonialism.
---
Ellye Sevier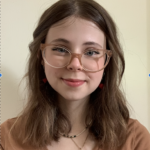 Ellye Sevier's (@ellyesevierglassart) work focuses on the transparency and strength of glass as a medium. She loves to create work that highlights both aspects, either through optics or construction. She finds it joyfully challenging to play with the limits of glass' strength in the construction and design of objects and glass jewelry, especially in flameworking with borosilicate glass. She draws inspiration from nature and the beautiful Pacific Northwest. She finds working with glass to be highly therapeutic and nourishing.
---
Jesse Sorgenfrei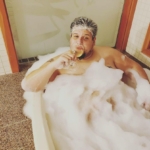 Jesse Sorgenfrei considers himself more craftsman than artist. He loves manipulating hot glass into free-form pieces like vases and bowls. The hot shop is his Zen space where he can focus on the glass and what color combinations he wants to use. He loves working with the movement of the material and seeing it come together into something beautifully crafted. His color combinations are inspired by nature and are the focal point of his work.
---
Tony Sorgenfrei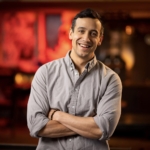 Tony Sorgenfrei's glass sculptures are informed by Mesoamerican and Norse mythology and culture. With his Artifact Series, he hopes to inspire people to imagine what it might be like to go back in time and be among the Indigenous people of Mesoamerica. Tony's intention is to stir imagination and emotions in viewers, encouraging them to think about history and what it means to them individually. For Tony, the true power of art is getting people to reflect on themselves. See more of Tony's work online here.
---
Jack Spitzer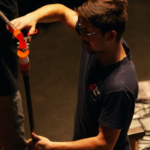 Jack Spitzer (@glassblowerjack) works at various studios in the Northwest including the Museum of Glass. His work is formed around his strong grasp of the fundamentals of glassblowing. He enjoys exploring and creating contemporary themes using traditional techniques. He likes to use basic shapes and skills to express the craftsmanship of the bubble. Jack's work is constantly changing and growing as he is still a young student of the material.
---
Edgar Valentine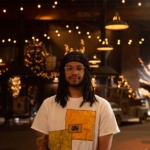 Edgar Valentine (@valentine.glass) is always trying to improve his skills and find ways to express his visions. Learning from and studying with many artists that he admires has been the biggest contribution to his creative development. He takes inspiration from wildlife, the environment, and everyday objects in the urban environment to create detailed sculptures that may not even look like glass yet are recognizable to the viewer.
---
Jacob Willcox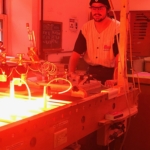 Jacob Willcox is a mixed media artist and recent graduate of Alfred University's Sculpture / Dimensional Studies program. Outside of his artistic practice, he runs a neon studio in Seattle, where he takes on commissions and special projects. His art investigates signage and the way it affects our perception of space and the environment. His work explores the visual language of compulsion and consumption asking, "What it is about signage that triggers our compulsivity?" Jacob employs traditional neon signage to create absurd, overwhelming spaces.
---
Portions of this blog post are adapted from the exhibition artists' own artist statements and their biographies. GATHER: 27 Years of Hilltop Artists is now on view at the Tacoma Art Museum through September 4, 2022. Explore the exhibition online here. To learn more about the work they do for their community, visit the Hilltop Artists' website here. All images are used with the express permission of the artist.
Banner image (pictured from L to R): Emily Martin, Trenton Quiocho, David Rios, Jessica Hogan, and Douglas Jan Burgess II.