The ZUZKO story began 12 years ago, when, instead of trying to find the perfect piece of jewelry, artist Zuzana Korbelarova's partner decided to gift her a set of pliers, an ounce of silver, and a basic wire-wrapping class for her birthday. "Make your own, my love," the card read. Little did they know where that gift would lead them.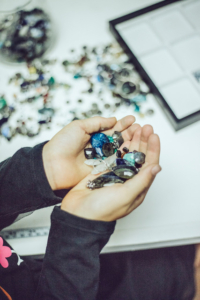 Zuz began creating jewelry that she herself would want to wear. It wasn't long before she realized she was not alone. And thus ZUZKO was born. Started in the basement of their old craftsman home in Seattle, through many twists and turns, Zuz's humble start has given way to a full-fledged business, with over 50 galleries nationwide carrying ZUZKO jewelry.
When asked what inspires her in her jewelry-making, Zuz cites growing up in Prague and relocating to the Pacific Northwest as an adult. " Both of these contrasting surroundings influence my creative vision on a deep level, playing a major role in my design process. The organic, feminine, understated beauty of nature blends together with the industrial, masculine, and man-made in the jewelry I create.​"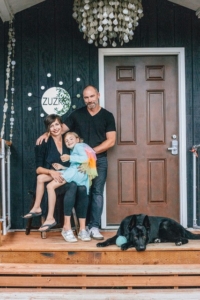 These days, the entire family is involved in the day to day operations of their jewelry enterprise: Zuz does the designing and most of the making; Jason takes care of all of the "behind the scenes" that makes running a business possible and he also makes most of the components for the designs; and, their daughter, Aja, helps with sorting and organizing (when she "is not busy making a big mess in the studio channeling her own creativity"). At it for over a decade now, Zuz is thankful that she is "able to earn a living working from home, with my family, doing something as fulfilling as creating things with my hands."
The Tacoma Art Museum Store is proud to partner with ZUZKO. Shop Zuzko on TAM's online store. For more information, send our store staff an email at Store@TacomaArtMuseum.org. Your purchase directly supports Zuz and the museum's mission of connecting people through art.