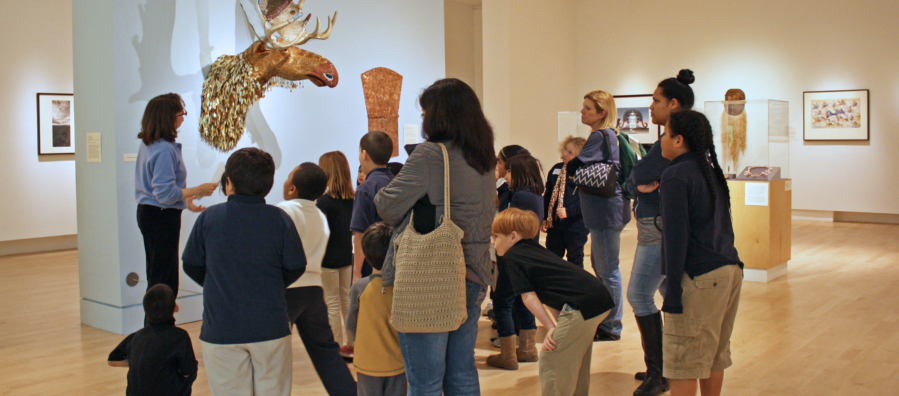 Take a Tour
Tacoma Art Museum offers four types of tours to accommodate your specific needs.
Guided and self-guided tours are available by reservation for groups of 10 or more and must be reserved a minimum of two weeks in advance. Tours last about 45 minutes. Museum docents (tour guides) are specifically trained to provide an enriching and in-depth exploration of the exhibitions and the museum.
TAM's free Art After School program provides youth with new ways to connect to art and their community! Youth participating in local community-based organizations will engage in dynamic conversations about contemporary social issues sparked by encounters with original works of art in TAM's galleries. Experience includes a hands-on activity designed to inspire creative self-expression!
Teachers and students are invited to explore Tacoma Art Museum on either a guided or self-guided tour. Tours are designed for PreK-12 students and corresponding curriculum and handbooks are available online for free. We ask that school tours be scheduled at least three weeks in advance.
Several audio tours, including the Chihuly Glass Walking Tour throughout downtown Tacoma, are accessible on your phone via the STQRY app.
Would you like to share your passion for art with others? Join our docent program.