Tacoma Art Museum serves the diverse communities of the Northwest through its collection, exhibitions, and learning programs, emphasizing art and artists from the Northwest and broader western region.
Connect
Heads up: TAM will be closed on Thanksgiving Day (11/23) and will reopen on Friday, November 24 at 10 am. Explore current exhibitions at bit.ly/TAMonview

#NowOnView in "Familiar Faces & New Voices: Surveying Northwest Art": #BarbaraEarlThomas, "Man Cleaning His Fish I", 2006. Linocut, 20 ⅜ ×..
Visit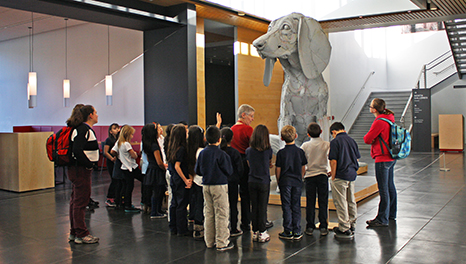 Open
Tuesday–Sunday 10 am–5 pm
Free Third Thursday 5–8 pm


Closed
Mondays
Thursday, November 23, 2017
Open
Tuesday–Sunday 10 am–5 pm
Free Third Thursday 5–8 pm


Closed
Mondays
Thursday, November 23, 2017


Location
1701 Pacific Avenue
Tacoma, WA 98402
Contact
253-272-4258
Info@TacomaArtMuseum.org
Connect