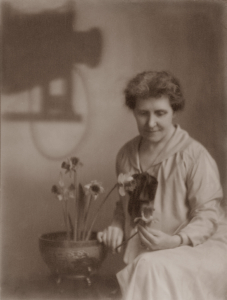 Ella McBride (1862-1965) was an internationally acclaimed fine-art photographer who began her photography career running Edward S. Curtis's Seattle studio. She went on to become an important figure in both the regional and international Pictorialist photography movements and she ran her own successful Seattle photography studio for over 30 years.
McBride was born in central Iowa. Her family moved West when she was three years old, settling first in Albany, Oregon and then Portland. She became a teacher in the Portland Public Schools and eventually principal of Ainsworth School. An adventurous woman who loved the outdoors, she joined the Portland mountain-climbing group the Mazamas in 1896 achieving her first summit on Mt. Hood. She went on to summit over 37 peaks in the next 10 years. In 1897, on a climb of Mt. Rainier, she met photographer Edward S. Curtis and they became friends. He convinced her to move to Seattle in 1907 and run his studio where she worked alongside Imogen Cunningham.
After a failed attempt to buy Curtis' studio from him, McBride opened her own. By the late 1910s she was joined in the studio by several important Seattle fine-art photographers, Frank Asakichi Kunishige, Soichi Sunami, and Wayne Albee. They inspired and supported her own experiments with Pictorialist fine-art photography.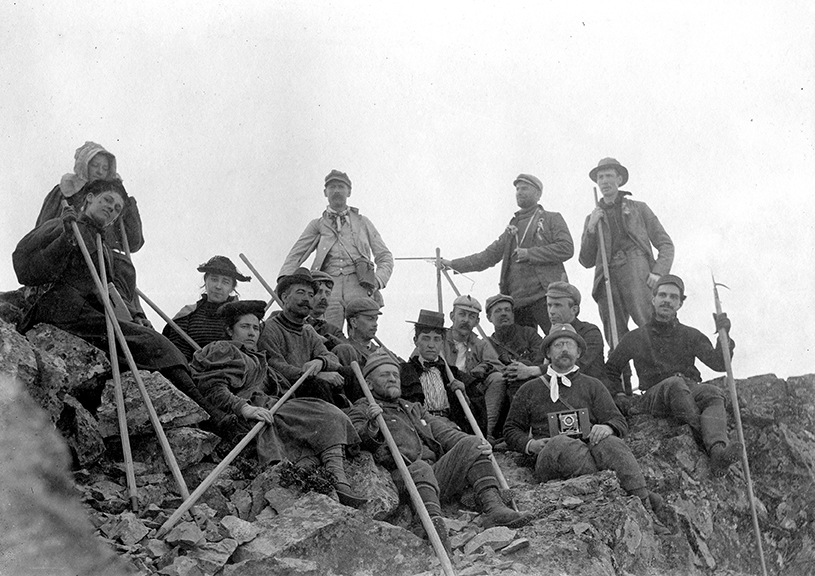 As with all her adventures, McBride embraced fine-art photography enthusiastically, and starting in 1921 jumped into a constant whirl of exhibitions regionally, nationally, and internationally. During the 1920s she was listed as one of the most exhibited Pictorialist photographers in the world. She also was a member of the short-lived but influential Seattle Camera Club, founded in 1924 and active through 1929.
During the Depression years and beyond, McBride concentrated on making her commercial studio a success, finally retiring in 1953 at the age of 91 due to failing eyesight. She died just two months shy of her 103rd birthday. Tragically, attempts after her death to find a home for her archive of tens of thousands of negatives failed and most were thrown away.
McBride's fine art photography was primarily focused on florals, still lifes, and portraits though she also did some landscape work and a series of images of dancers. In addition to her photography and mountain climbing, she was an environmental advocate and was part of the group behind the naming of Mt. Rainier as a national park. She also co-founded the Seattle branch of the Soroptimist Club, an organization for business and professional women who work to improve the lives of other women through social and economic empowerment.
Top to bottom: Ella McBride, Untitled (self-portrait with camera shadow), circa 1921. Gelatin silver print, 9¾ × 7⅜ inches. University of Washington Libraries, Special Collections, Janet Anderson Collection UW38940. Edward S. Curtis, Untitled, 1897. A party of Mazamas on the summit of Pinnacle Peak. Mount Rainier 1897 Collection, Mazamas Library and Historical Collections, VM1993-016 print03.