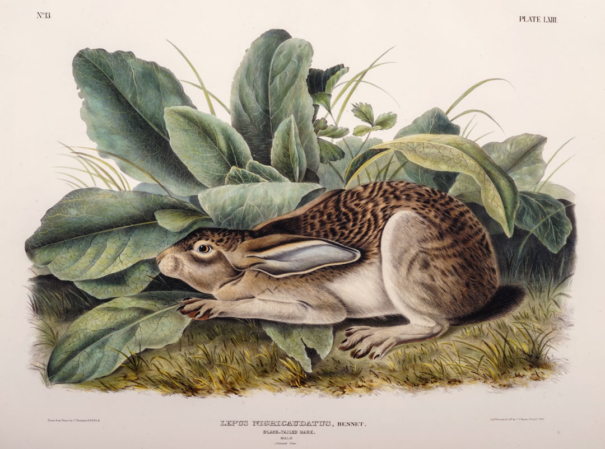 Exhibitions
The Naturalist & The Trickster: Audubon/RYAN!
February 1 - March 13, 2020
Although centuries apart, John James Audubon and RYAN! Feddersen have drawn inspiration from animals and the natural world to create compelling work that urges us to better understand the human impact on the environment. As 2020 marks the 50th anniversary of Earth Day, TAM presents this exhibition which explores themes of animals, environmentalism, and conservation.
And don't forget to pick up a copy of  Audubon's Animals: The Viviparous Quadrupeds of North America from the TAM Store.  
This exhibition was organized by Tacoma Art Museum. The exhibition is supported by the Haub Family Endowment, as well as in part by ArtsFund. John James Audubon: The Quadrupeds of North America is on loan from Huntsville Museum of Art. RYAN! Feddersen's artwork is on view courtesy of the artist and was supported in part by the Native Creative Project Development Grant.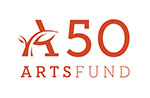 ---
Images: (top) John James Audubon (1785-1851). Black-Tailed Hare (Lepus nigricaudatus), Plate LXIII, The Viviparous Quadrupeds of North America. Hand colored lithograph, Printed by J.T. Bowen, Philadelphia, 1845, 35 x 41 inches framed. Collection of Huntsville Museum of Art  (right) RYAN! Feddersen (Born Wenatchee, Washington, 1984) Coyote Now Epic (detail), 2018. Pigment print on Photo-Tex, 106 x 901 inches. Courtesy of the artist. Photo © RYAN! Feddersen