Show some love for your favorite work of art at TAM during this year's #HeartsForArt. For the second year, TAM is joining museums across the country for this annual celebration of art we love.
It's easy to participate:
Visit TAM between February 1 and 14, and pick up a paper heart from the front desk.
Explore the galleries, falling in love with paintings, sculptures, drawings, and prints.
Now comes the tricky part. Choose your absolutely favorite work of art. Only one. The one you love above all others. Maybe you love the colors. Or the way it makes you feel. Maybe it reminds you of a favorite place. Or a special someone.
Place your paper heart on the floor in front of your chosen work of art.
Snap a photo, and share your choice at #HeartsForArt and #TacomaArtMuseum.
We'll be letting the hearts pile up in the galleries during the two weeks of #HeartsForArt and are curious about which works of art will get the most love.
Here are some of our staff predictions: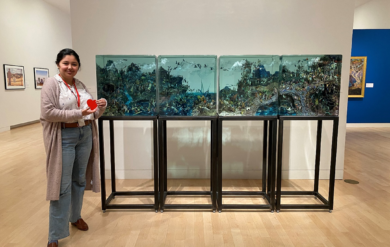 Sanaya, Museum Educator and Teaching Artist
Dustin Yellen,  Migration in Four Parts, 2017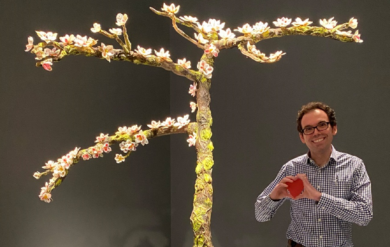 Jonathan, Director of Finance
Debora Moore,  Magnolia, 2019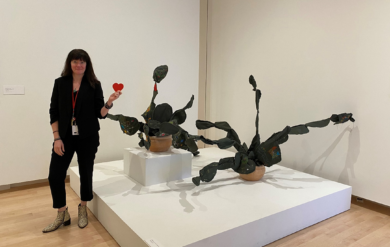 Faith, Haub Curator of Western American Art
Margarita Cabrera,  Space in Between (Nopal #1 and 2), 2012