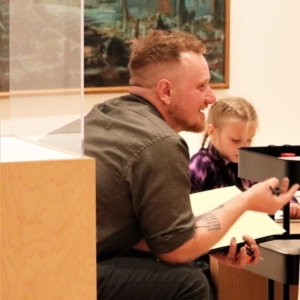 I have been an exhibiting artist for over 15 years. Since 2018, I have been part of the Tacoma Art Museum's education staff as a Museum Educator, Teaching Artist. I work with local youth directly through a before and after school Sketch Club program where we focus on using artistic skills and habits as tools to learn and develop social and emotional skills. A large part of working within these schools is developing trust and meaningful relationships with students.
I believe that art is transformative given its ability to communicate when words fail and to help bridge the many gaps that exist between individuals. I feel unbelievably fortunate to be working in an organization that not only shares that belief, but actively works to be a force for positive change within its community.
When TAM closed its doors in mid-March, I was (and still am) worried about the kids that I worked with every week. Not only would they be missing the rest of the school year, but they would be losing what, for some of them, are some of the most stable elements of their lives.   I know that instability is already a scary and unsettling experience, but now it becomes a potential source of trauma.
For me, art has been an amazing resource for processing hard emotions and experiences. I was saddened that my time with the kids was cut off without any chance to encourage them to keep experimenting with art or be there to help them process the feelings they were experiencing, to give them an outlet to express themselves. We didn't even get to say goodbye.
One of the most amazing parts of living in Tacoma, and working at TAM specifically, is how quickly people mobilized to help our community in any way they could. The education team started creating home videos of art education activities that families could do together. The curatorial staff gathered gloves from our museum stock to give to our local first responders. We also ran through a number of ideas for participating more directly like putting together art kits that schools could send to families. We're still figuring out the logistics there, having to think about resources, safety, and the strain already being placed on parents being just a few.
I had been following the stay home order for the past few weeks and was alternately bored and anxious when Mac Buff (TAM's Associate Director of Education for Teacher and Student Programs) and Victoria Miles (Expanded Learning Opportunities Coordinator) contacted me about a program that TAM, The Greater Tacoma Community Foundation and Tacoma Public Schools were putting together offering art education to kids in an emergency day camp for the children of healthcare workers and first responders. I jumped at the chance to contribute.
Heading to Al Davies Boys and Girls Club in Tacoma on a sunny and warm spring morning last week, I had no idea what was in store for me.
There I found near empty gymnasiums with plastic tables spaced eight feet apart. Children were patiently sitting by themselves, wearing masks for up to eight hours a day. In their own way, these kids were emulating their parents who are being heroes in their roles as nurses and ambulance drivers.
We've worked through painting and drawing projects. Last week, I encouraged them to imagine their mood and feelings as a the weather in a landscape. After describing their personal scenes, each child tried to draw or paint that landscape and see how the process affected their feelings. We're already looking ahead to working on projects in sculpture and stop-motion animation.
I still don't know what is in store, either for me or the rest of us, but I do know that these kids need art now more than ever.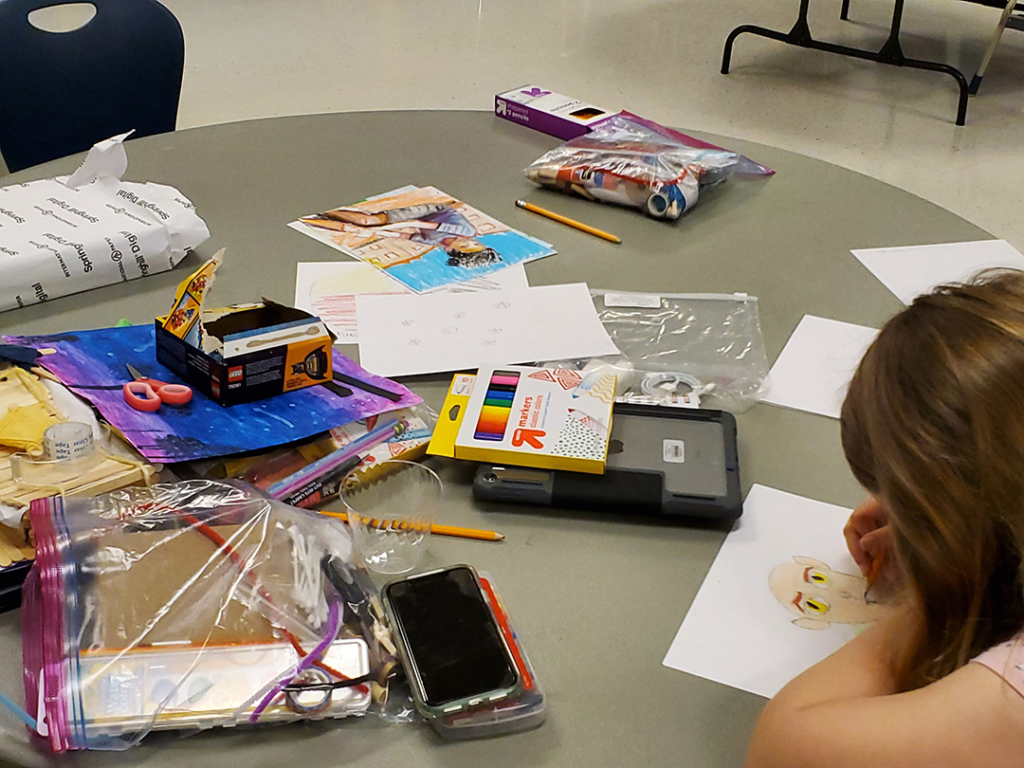 Are you interested in supporting TAM's work with our communities? Consider making a donation  here.