One of the joys, and sometimes terrors, of being a curator is the chance you will be asked to curate an exhibition on an unusual or unfamiliar topic. My area of specialty is American and Northwest art of the 19th and early 20th centuries. I work most often with paintings and prints, sometimes sculpture or photography.
Last summer, however, I was asked to pull together an exhibition on animation with a collection of cels from the long-running, award-winning animated TV show The Simpsons. One thing I've learned after 20+ years of being a curator is that somewhere along the line almost every experience you have had will be useful to you in this work. I am a lifelong fan of animation. I love the art of it, all the layers and stages and pieces involved, the magic of drawings becoming colorful pictures of interesting characters and places that then come to life. I started watching The Simpsons back in 1987 when it was short animations to fill time between parts of a variety show. And I have watched hours and hours and hours of animation since I was a little kid. Who knew all that idle time would pay off? Bart at TAM has been a dream assignment, allowing me to share some of that fun and my admiration and fascination for the myriad details of the art form of animation with museum visitors.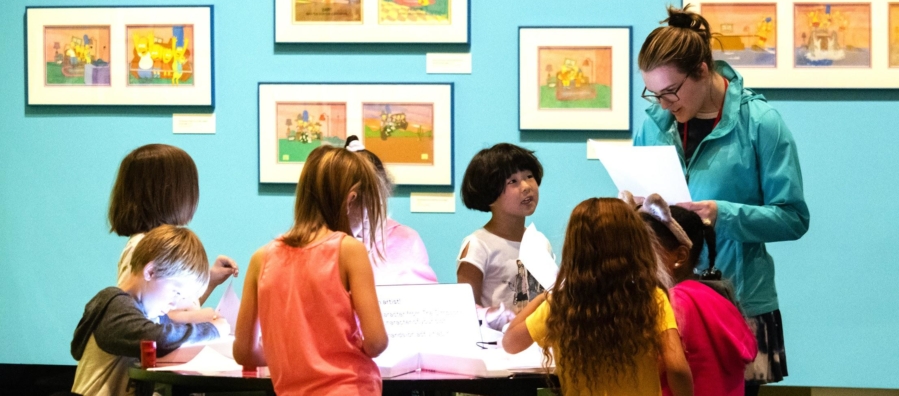 Another thing you learn as a curator is how to connect things, even those that seem worlds apart. We tend to get cocky about this talent and boasting of it one day, I was handed this blog assignment to have the Simpsons introduce the exhibition that will soon be in the gallery next door, Monet, Renoir, Degas and Their Circle: French Impressionism and the Northwest.
This seemed crazy. And pointless. And frankly, maybe a punishment for my hubris (see, you can use everything in this job, even terms from your high school literature class when you were forced to read The Iliad). There is an amazing website  where someone has compiled all the art references in The Simpsons. I thought it might save me here but though it's fun to read, it didn't have my answer.
What followed were a lot of false starts. Some goofy ideas that sounded goofier the more I wrote about them. Finally one night after a long work day, sitting at a restaurant watching a sushi chef at work, it came to me (sorry, it has nothing to do with sushi, that's just atmosphere).
There are two big concepts we are talking about with both exhibitions. The first is that these shows are about thinking about art in new ways. The impressionist painters convinced everyone to experience light, color, and space differently. Their images are so popular and so sedate looking to us now that it is hard to remember, but these artists were the rebels of their time, advocating for a whole new way of making art. People laughed at their work, dismissed it, called it ugly, refused to believe any serious artist would ever adopt the style, much less that someone might buy one of these strange paintings or put it in a museum. And then impressionism took over the art world and it has never really lost its power.
Animation has seen much the same trajectory. For a long time it was mostly used to create cartoons. The content wasn't serious so how could the art be? The figures and settings are often fairly simple looking. That means there's not much to it, right? I have heard this a lot about animation over the years. For me this exhibition has been an opportunity to convey how much talent and work go into animation. To realize that you need drawing skill, solid visual and spatial thinking, an understanding of gesture and form, how to tell a story or convey an emotion with images. That there may be hundreds of drawings that lead to each brief moment on screen. That it is art.  Like impressionism, animation also has become widely popular though less respected. There are multiple animated shows that have been running for years and have worldwide followings. Full-length animated movies. Anime of all kinds has an enormous fan base. People can't get enough of an art form that used to be "just for kids."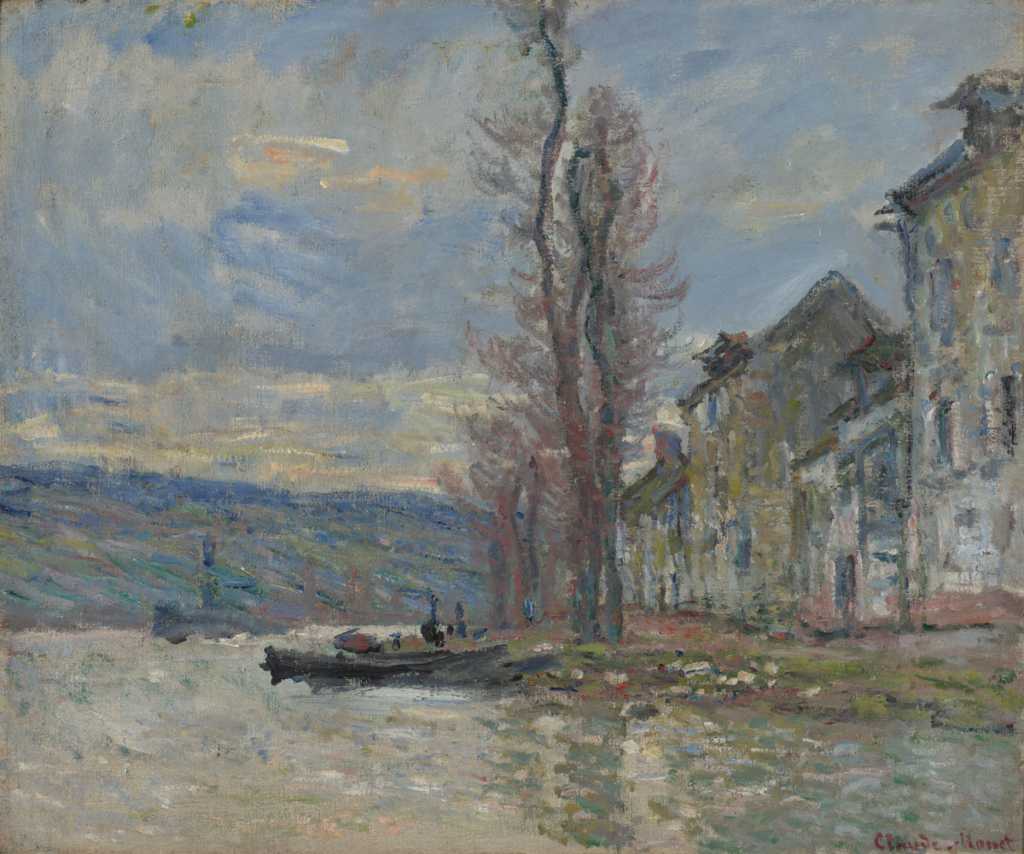 The other concept that connects these two exhibitions is that the impressionists, and the writers and artists who create The Simpsons, have chosen everyday life as their focus. It's art all about the people and places that you know. The daily situations we all encounter, the interactions we have with others, universal human experiences. The impressionists were told their subjects were vulgar, too simple, unworthy of being treated as art. Early reviews of The Simpsons harped upon how rude Bart was, how boring the storylines about a school field trip or an argument between Marge and Homer were, why so much time and effort was being spent to tell stories about the small details in the lives of average people. Thirty years later and it's still going strong with the same characters and simple, though never straightforward, plots.
What I am ultimately arguing is this—that what ties these very different exhibitions together is the reality that artists are endlessly imaginative and as a result, art forms are always changing and new ones being developed. Some are fads, some are enduring because they offer new avenues of expression that speak to all of us. Narrowly defining what art can be and who can make it never actually limits the artists out there. Thank goodness. That's what makes my job endlessly interesting.