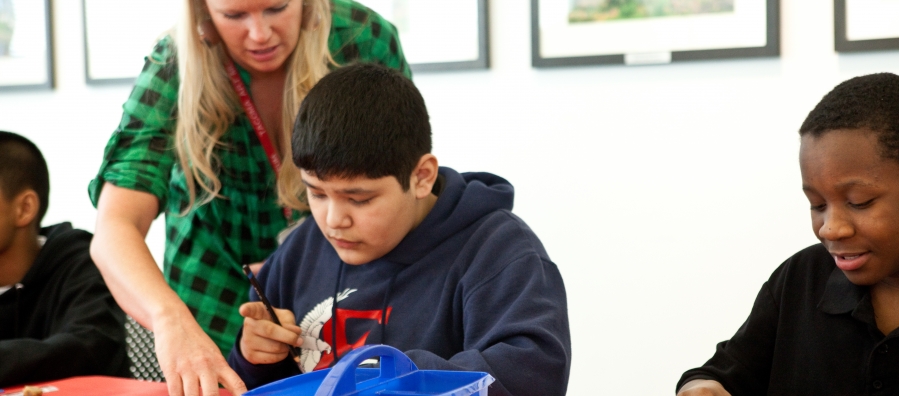 FOR EDUCATORS
Tacoma Art Museum's interactive school tour programs function as an extension of the classroom. In the museum's galleries and studios, educators and students can learn about the works of art on view, exchange ideas, voice opinions, explore how art relates to their own lives and experiences, and discover what's new and compelling about art today.
Integrating the arts throughout all classroom disciplines — math, science, language arts, social studies, and many other subject areas — is the hallmark of Tacoma Art Museum's educator professional development efforts. Through its integrated approach to delivering art education, Tacoma Art Museum reaches students with varying learning styles and teachers with expertise in many academic disciplines.
Because of the museum's distinctive learning opportunities, Tacoma Art Museum draws students and teachers from a wide geographic range — an area including Pierce, King, Snohomish, Kitsap, Lewis, Thurston, Clark and Mason counties.
Similarly, the museum is dedicated to reaching people from all walks of life. Many of the community outreach programs address socio-economic barriers and neighborhood isolation in Tacoma and Pierce County. In 2013, nearly twenty-five percent of all museum visitors were admitted free-of-charge through various educational and community programs.