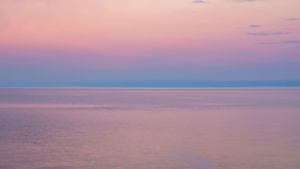 One of the best parts of working in an art museum is taking a break to go up to the galleries to clear my mind and get inspired.  Since the pandemic hit, we have been working from home and  I have been taking advantage of other organization's offerings around slow looking and mindfulness to help me recharge. Below are some of my favorites.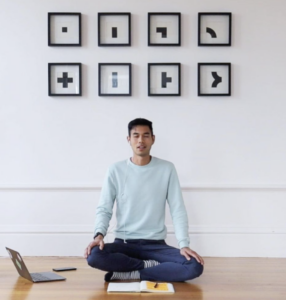 Early on in the pandemic, I was excited to see one of my favorite arts organizations from the Bay Area doing Dada meditations. These are imaginative and restorative meditations that I have returned to throughout my time in quarantine. These meditation sessions are available online via Apple Podcast: Dada meditation with Minnesota Street Project Artist Purin Phanichphant You can also watch these on Minnesota Street Project's IGTV by scrolling through their feed.
UCLA's Hammer Museum offers live weekly thirty-minute meditation sessions via Zoom. These mindful awareness meditation sessions are designed to reduce stress, promote a general sense of health and well-being, and are open to anyone interested in learning how to live more presently.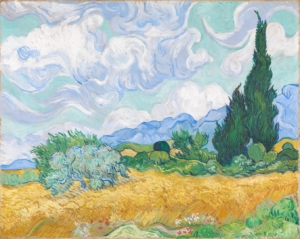 If you only have five minutes to get your head on straight why not enjoy some of the art world's heavy hitters?  From Van Gogh to Turner, enjoy five-minute meditations from The National Gallery.
The Rubin Museum of Art in Chelsea, New York City explores and celebrates the diversity and uniqueness of Himalayan art, ideas, and cultures across history and into the present. With its globally renowned collection, largely centered around the Tibetan Plateau, the Rubin fosters understanding and appreciation of this region by relating its art and ideas to our shared human experience today.
You can find hours of chanting from their Tibetan Buddhist Shrine Room, 255 episodes of their Mindfulness Meditation Podcast, and videos of contemporary artists speaking about their meditative artmaking practices. A full library of these resources is available via their Media Center.

This great piece from Yoga Journal gives us all the tools we need to engage in mindfulness while visiting the museum. I encourage anyone to try this on their next visit to TAM. Can't make it to the museum? Just pick a work of art from our eMuseum.
Lastly, I encourage you to make some art. "Art is the new meditation." And, you don't need to have special tools or training. A pen and piece of paper can work just as well as any art supply. Let your mind wander and go where the mark-making takes you.
Image credit: Robert Seabeck (American, b. 1945). "Clouds," 1998. Oil on masonite, 25 in. × 48 in. (63.5 x 121.9 cm). Tacoma Art Museum, Haub Family Collection, Gift of Erivan and Helga Haub. 2014.6.119