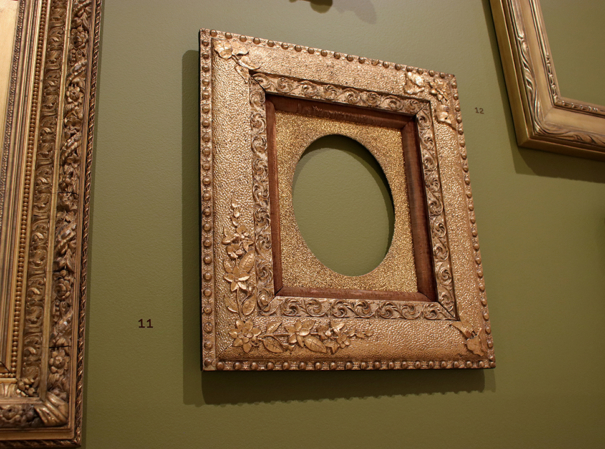 Exhibitions
The Art of American Framing
September 2, 2017 –January 28, 2018
Have you ever noticed what a difference a frame can make in how you see an artwork? Since the Renaissance, framing has been an artform in itself. Carved, painted, and gilded frames can not only enhance a painting but also reflect the tastes of their time. This exhibition looks in depth at a selection of American frames from the 19th and early 20th centuries, illustrating key trends and changes which are reflected in the frames on the American still-life paintings in the galleries nearby.
Tacoma Art Museum is grateful to Richard Boerth of Atelier Richard Boerth, Seattle for conceptualizing and curating this exhibition.
Above: Eclectic photo frame, circa 1890.  Wood, gesso, composition ornament, coarse sand, velvet-wrapped liner, oval cardboard mat, gold metal (brass) leaf.